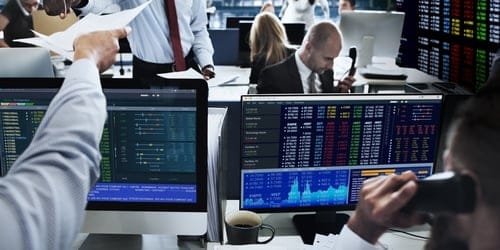 Indices
S&P500 Remarkable Comeback Set to Continue As It Forms a New Higher High
The S&P500 index posted a remarkable comeback in 2020. In fact, it did so just like other stock indices did – e.g., Dow Jones, Nasdaq 100.
Moving forward, now that the news of possible effective vaccines is out, the index looks set for new highs. The technical picture looks bullish if we consider that the market is back at the highs while holding the previous higher lows series.
From a fundamental perspective, it just added Tesla shares to its composition starting with December. As such, the fuzz around Tesla, a company that outperformed during the pandemic, may easily affect the index's volatility. After all, Tesla is one of the "darlings" among millennials and generation Xers.
Tesla to Be Added to the Index
Yesterday's announcement that Tesla will join the index created a sharp move higher on Tesla share price. The rally extended today as the company's shares are seen up 12%.
This is big news for the S&P500 index as well as for Tesla. On the one hand, the S&P500 adds a company known for its high-volume trading activity. Also, the index further diversifies towards more tech. On the other hand, Tesla benefits from the passive investing sector as it must adapt to the new index composition by buying Tesla. Because Tesla is a large addition to the index, there is currently a consultation around to see if Tesla should be added all at once or in different, separate tranches.
S&P500 Technical Analysis
Perhaps the best way to look at the S&P500 index is by considering the bigger picture. No one says to trade such a big timeframe, but it becomes obvious that the index just broke higher – again.
A bullish trend's definition requires a series of higher highs and higher lows in place. Well, the market just made a new higher high. And, at the same time, it kept the series of higher lows on the recent move lower.
As such, bulls may want to remain on the long side as long as the series is in place. A move below 3,200 will invalidate the bullish conditions.
Don't miss a beat! Follow us on Telegram and Twitter.
S&P500 Price Forecast
More content