USDTRY
In this section, you will find important USDTRY news, actionable trading ideas, and a live USDTRY chart to help you understand how the Turkish Lira trades vs. the US Dollar.
USDTRY is the ticker symbol in FX markets that represents how many Turkish liras you can buy with one US dollar. The factors that affect USDTRY are the interest rates, the GDP growth, inflation, unemployment rates, balance of payments and other macroeconomic figures. The US Federal Reserve Bank and Central Bank of the Republic of Turkey are the two institutions that USDTRY traders follow in order to get an idea about the future moves of the pair. The new Turkish lira was introduced in 2005 following a massive devaluation of the previous lira value. USDTRY is a high volatility pair and price gaps happen very often as the Turkish economy is fragile.
Live USDTRY Chart

USDTRY Chart by TradingView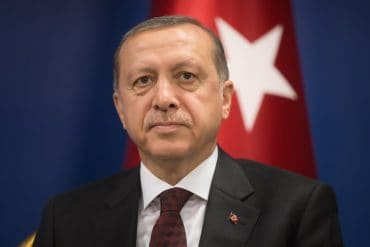 The USD/TRY pair retreated slightly in the overnight session as investors waited for the latest interest rate decision by the...