Get to know our authors and market strategists. They have all multiple years of experience of writing about the financial markets for large sites and extensive trading experience. Click on their names to find their latest articles.
Crispus Nyaga is a self-taught financial analyst and trader with more than seven years in the industry. He has worked for some of the biggest brokers in Europe and Australia as an analyst, coach, and course creator. He has a wealth of experience in equities, currencies, commodities, and global macroeconomic issues. He has also published for prominent financial publications like SeekingAlpha, Forbes, Investing.com, and Marketwatch. Crispus graduated with a Bachelor's of Science in 2013, an MBA in 2017, and is currently working on an MSc in Financial Engineering from WorldQuant University. When he is not trading and writing, you can find him relaxing with his son.
Eno is a certified financial technician and member of the UK Society of Technical Analysts. He loves to trade and write about stocks, Forex, and CFDs. Since 2009, he has consulted several financial companies as a trader and strategy developer. His work can be seen on several forex blogs and trading educational websites.
Mircea, MBA in International Business graduating Magna Cum Laudae, trades for a living and contributes to various financial publications for more than six years. He writes about macroeconomics, stock indices, currencies, and most recently ETFs and individual stocks.
For the past decade, he's involved in everything trading related, mostly in the currency market, both with manual and algorithmic trading.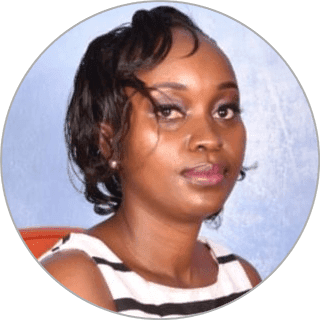 Faith Maina is a financial analyst and economist. She holds a Bachelor's Degree in Economics and is underway in her Master's degree course. She has an expansive understanding of global markets and their drivers. Her specialities are currencies, crypto, commodities, and equities. She lives in Nairobi, Kenya, with her husband and son.