Get to know our authors and market strategists. They have all multiple years of experience of writing about the financial markets for large sites and extensive trading experience. Click on their names to find their latest articles.
Alejandro Zambrano leads the team at InvestingCube.com, and is also ATFX's Global Chief Market Strategist. He combines extensive professional experience and a pragmatic attitude to trading, building clients' understanding of the markets and the rationale behind investing. Before joining ATFX, Zambrano was the Chief Market Strategist of the FCA regulated broker, Amana Capital. Prior to that, he was also the Head Analyst at FXCM's London research desk.
Zambrano has been using his invaluable experience to research the financial markets with a special focus on currencies and macroeconomics, throughout his career. He also covers commodity markets and equity indices. Working for various brokers,  Zambrano also developed premium educational programs, and hundreds of people have attended his courses throughout the years.
Zambrano is a sought-after speaker who is frequently quoted in the press. He has had the pleasure to host talks and seminars in Mainland China, Singapore, Malaysia, Greece, Sweden, Lebanon, Dubai, and the United Kingdom.
Zambrano holds a Bachelor's of Science degree in Business and Economics and a Masters Economics Degree, and has worked at the FX and Fixed Income desk at Swedbank Markets, the investment branch of Sweden's biggest retail bank.
Crispus Nyaga is a self-taught financial analyst and trader with more than seven years in the industry. He has worked for some of the biggest brokers in Europe and Australia as an analyst, coach, and course creator. He has a wealth of experience in equities, currencies, commodities, and global macroeconomic issues. He has also published for prominent financial publications like SeekingAlpha, Forbes, Investing.com, and Marketwatch. Crispus graduated with a Bachelor's of Science in 2013, an MBA in 2017, and is currently working on an MSc in Financial Engineering from WorldQuant University. When he is not trading and writing, you can find him relaxing with his son.
Nikolas Papas has been in the finance industry for over fifteen years in roles spanning across Europe and USA and has acquired in-depth knowledge and experience within many aspects of the financial markets. Nikolas has worked for some of Europe's leading brokers, as an equity analyst, and a trader managing accounts for both private and corporate investors. He enjoys both the fundamental and technical aspects of trading and focuses on stock markets and all FX majors. Currently, Nikolas provides analysis and comments on online financial publications. He studied and completed a degree in Economics (BSc), and Finance (MSc).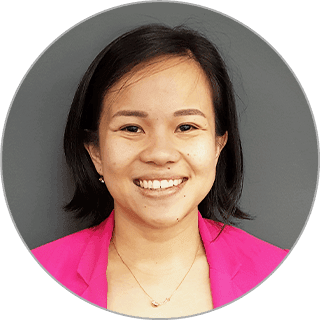 Angeline Feliciano has been trading Forex for over ten years. She has invaluable experience working in FX education companies like BabyPips.com and Learn to Trade as a trader, currency analyst, trading coach, and presenter. Aside from these roles, she has also created intensive educational content on fundamental analysis which is heavily sought after by retail traders. She has taught hundreds of people how to trade the FX market in the Philippines and in Australia. When she is not trading, you can find her in the gym lifting weights.
Eno is a certified financial technician and member of the UK Society of Technical Analysts. He loves to trade and write about stocks, Forex, and CFDs. Since 2009, he has consulted several financial companies as a trader and strategy developer. His work can be seen on several forex blogs and trading educational websites.