Online Trading Summit 2019
The summit begins in:
Register Today to Secure Your Access!
InvestingCube's Global Online Trading Summit
Saturday, November 30, 10:00 – 15:00 | Live streaming of Five Hours of Forex and CFD Trading Education
Take your trading to the next level
Learn new trading strategies
Acquire insights from top traders
Optimize your risk management
Join for free
Saturday, November 30, 2019
10:00 to 15:00 London time
Learn where to place stops and TP orders effectively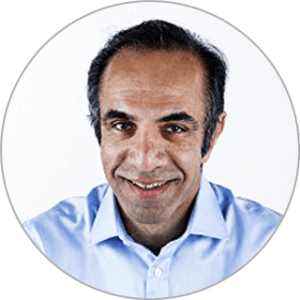 Zak Mir has been involved in most areas of the City of London's financial space for the best part of 30 years: as first a stockbroker and derivatives dealer in the 1990s and then a financial analyst and commentator since 2000 – appearing on Bloomberg, CNBC and the BBC. He witnessed and took part in the original Fintech and Dotcom explosion at the turn of the millennium, and is therefore fully equipped to advise those in these areas now.
With Mir as one of the pioneers in technical analysis, his extensive knowledge has led to his book "101 Charts for Trading Success" being number 1 on the business bestsellers on Amazon UK.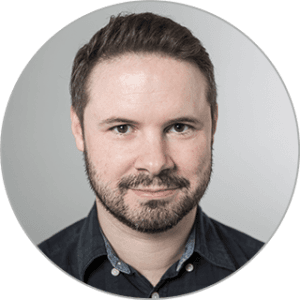 Glen Goodman is the author of "The Crypto Trader," published in 2019 by Harriman House. In his Amazon bestseller, he draws upon 20 years of trading experience to show how anyone can trade cryptocurrency successfully.
Glen famously turned a £3,000 trade into £100,000 by betting there would be a crash in 2008; this was an experience he wrote about in the Times. He is a cryptocurrency contributing expert for the London School of Economics, and his Facebook page, Glen Goodman – The Shares Guy, has more than a quarter of a million followers. The page focuses on teaching people how to invest sensibly in cryptocurrencies and other investments.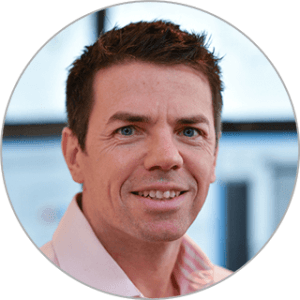 Charlie Burton has been trading for 22 years, of which 18 have been on a full time basis. He featured in the BBC show "Traders: Millions by the Minute" where you see him banking £700 on a trade in a couple of hours. Ironically, the original trade-off they filmed never aired as they seemed more interested in showing him washing his Porsche! Charlie has subsequently been interviewed on BBC radio, the Financial Times, the Daily Telegraph, and BBC's The One Show.
In 2013, Charlie undertook a trading challenge to see if he could take a typical $10,000 trading account and turn it into $100,000 within 2 years. Despite the goal being reached in 2.5 years, the tremendous result shows what can be achieved with a small account. Currently, Charlie is an FCA regulated Asset Manager who launched a fund in early 2019.
Alejandro Zambrano leads the team at InvestingCube.com. He is also ATFX's Global Chief Market Strategist. He combines extensive professional experience and a pragmatic attitude to trading, building clients' understanding of the markets and the rationale behind investing. Before joining ATFX, Zambrano was the Chief Market Strategist at the FCA regulated broker, Amana Capital. Prior to that, he was the Head Analyst at FXCM's London research desk.
Zambrano is a sought-after speaker who is frequently quoted in the press. He has had the pleasure of hosting talks and seminars in Mainland China, Singapore, Malaysia, Greece, Sweden, Lebanon, Dubai, and the United Kingdom.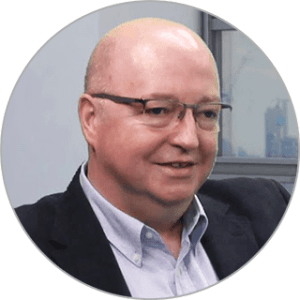 Ian Foster first began buying equities in the mid-1980s. His first venture into financial trading was penny share trading. On his very first trade, he made a profit of £2,000 but unfortunately, his next few share purchases were not as successful. Instead of giving up, he read and attended numerous courses and learned the principles of price action trading.
Over the years, Ian has gained a significant amount of experience and has been teaching others to do the same. He is committed to helping others be successful at trading by sharing the mistakes he made in his early trading days. Ian has featured in "SHARES" magazine and speaks at trading exhibitions. He also provides daily market commentary for a well-known financial website.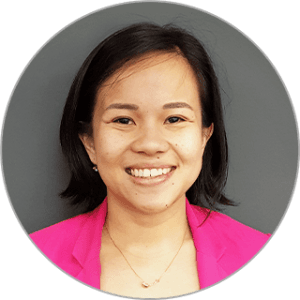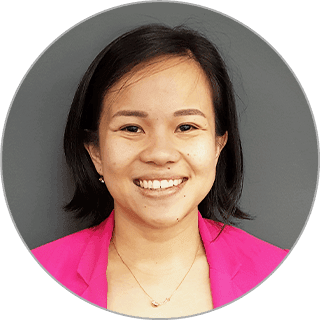 Angeline Feliciano has been trading Forex for over ten years. She has invaluable experience from working in FX education companies like "BabyPips.com" and "Learn to Trade" as a trader, currency analyst, trading coach, and presenter. Aside from these roles, she has created educational content on fundamental analysis which is heavily sought after by retail traders. She has taught hundreds of people how to trade in the FX market in the Philippines and Australia, and when she is not trading, you can find her in the gym lifting weights.
Agenda
Saturday November 30, 2019
InvestingCube's Chief Market Strategist, Alejandro Zambrano, welcomes you to our first online trading summit.
Angeline Feliciano – How to Objectively Trade the News?
How do you determine which reports are worth trading?
How do you know when the proper time is to enter a trade?
How do you know where to enter and exit trades based on news releases?
Join this presentation to learn from a trading veteran that has helped set up the website Babypips.com, and most recently was a trading coach within a large international trading institution.
Zak Mir – Short-Term Charting: Tricks of the Trade
Learn from the insider, Zak Mir: Discover the little-known chart techniques used by professional traders. Executed effectively utilizing Mir's strategies, charting is a way of delivering high probability trade setups and investments that remove the task of searching through company accounts, financial ratios, and interviewing megalomaniac CEOs.
Charlie Burton – Using Multiple Timeframe Analysis for Precision Entries
Charlie Burton will demonstrate how you can use the power of multi timeframe analysis to identify key entry points within a trend. You can take these setups away and apply them to your own trading no matter what style you currently use.
Glen Goodman – How to Make Money Trading Cryptocurrencies
Former BBC & ITV Business Correspondent Glen Goodman explains some of the key lessons from his bestselling book The Crypto Trader. Glen publicly called the top of the market in December 2017 and took his profits before the crash.
How to make big profits AND how not to lose them again
Why 2019 has been one of the best years for profiting in crypto
How to find the most promising cryptos to buy
How to pinpoint the best buying points
When to sell
Managing risk
Ian Foster – How to Trade the Markets Using a Professional Price Action Methodology
• Pick Trades to perfection no matter the Traded Instrument or Time Frame.
• Know the Risk to the very point/pip from the outset of each trade.
• How to use multiple time frames to help perfect the timing of entry.
• Learn how to determine the beginning and end of each trending move with precision.
• Learn why you will never need multiple strategies for trading different markets and timeframes again!
Alejandro Zambrano – How to Deal with the Psychological Perils of Trading
Alejandro Zambrano has been trading since 2006 and brings a wealth of ideas and concepts that he uses to remain sane in the world of consistently fluctuating markets. Join him and learn:
Why leveraged financial trading brings out the worst of new traders
How to manage your risks and expectations better
How much you can risk per trade before random volatility gets the better of you
How to overcome the bad times in trading