Meme coins have been gaining momentum a lot in the past few years. Earlier this month, we talked about Bonk, the Solana based meme token whose price surged shortly after launch. In this report, we will explain what ShibaDoge is and whether it is a good investment for investors. ShibaDoge is a crypto token that combines the concepts of Dogecoin and Shiba Inu.
What is ShibaDoge?
As the name suggests, ShibaDoge is a cryptocurrency token that derives its name from Shiba Inu and Dogecoin. Dogecoin, which was created in 2014, is the grand-daddy of meme coins. It gained popularity in 2021 after Elon Musk endorsed it in a series of tweets. Unlike other meme coins, it is a proof-of-work (PoW) coin that has similar features with Bitcoin.
Shina Inu, on the other hand, is an ERC token that was created to mirror the performance of Dogecoin. Since its launch, the developers have attempted to move create an entire ecosystem around it. This includes a DeFi platform known as ShibaSwap and an NFT collection. Also, as I wrote recently, they are now building Shibarium, which is layer-2 network similar to Arbitrum and Polygon. They also launched LEAN and BONE, two similar meme coins.
Therefore, ShibaDoge aims to use the popularity of Shiba Inu and Dogecoin to create an entire ecosystem. According to its white paper, the token was created by whales of both Shiba Inu and Dogecoin. A whale is defined as a substantially large holder of a cryptocurrency and whose activity can tilt its performance.
As part of its ecosystem growth, the developers have launched several features that are yet to gain traction. For example, there are Doge Army, ShibDoge, and Shiba Army NFT collections. Additionally, they launched NFT staking, which makes it possible for users to make money.
ShibaDoge price prediction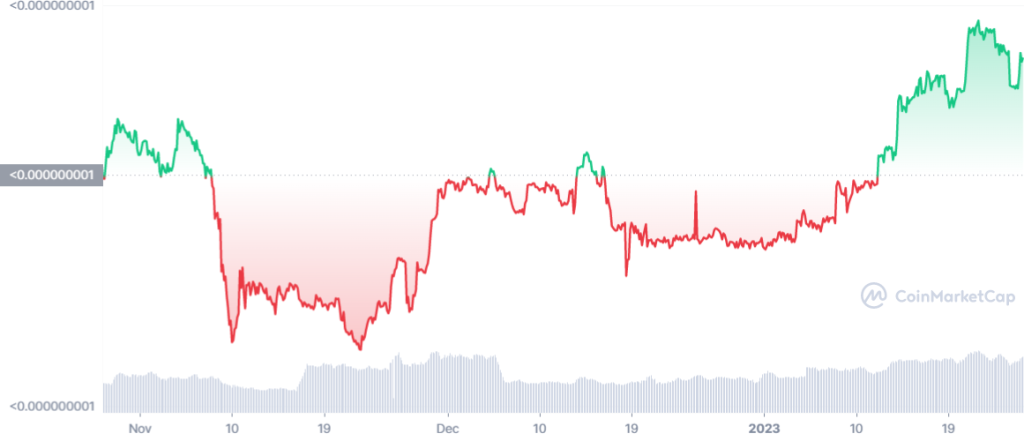 Therefore, a common question among investors is whether it is a good thinf to buy the ShibaDoge crypto. The view among these speculators is that the token could soon have a major breakout, just as Dogecoin surged.
In my view, I would seriously warn against investing in SHIBDOGE and the hundreds of other memes in the industry. For one, it is almost impossible to invest in it since it is not offered by any major crypto exchange, including Huobi. Huobi is well-known for listing many meme coins.
Also, the token has no substantial value or use. A quick look at its NFT collection shows that they have not gained any traction. Therefore, I suspect that the SHIBDOGE price will continue struggling in the long term. It is just like buying air.