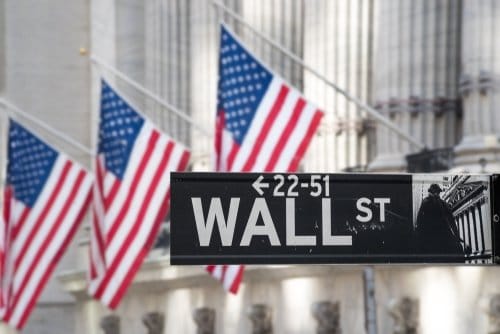 Indices
Dow Jones Correcting From Highs, Is a Double Top in Place?
Dow Jones formed a possible double top at the 35,000 area, and the move lower triggered a risk-off environment. Yet, the recent decline is not severe enough to scare bulls. After all, the index is only a few percentages off its record highs.
What is interesting is that the decline in the Dow Jones started last Friday. Despite the better than expected retail sales in the United States, the stock market was rejected at the highs.
The move lower was fueled by a similar decline in the price of oil. In fact, it may be that the weakness in the price of oil is the cause for the weakness seen in the equity markets.
Lower oil prices lift off the pressure on higher inflation expectations. Higher inflation was one of the reasons why investors bought equities, as the Fed keeps the rates at the lower boundary.
Moving forward, equity investors should keep their focus on two main events. One is the August jobs report. We now know that the Fed's inflation mandate is reached and the only thing that matters is the job market evolution. If there are improvements in the unemployment rate during the summer months, the Fed will likely start tightening.
The second one is the Jackson Hole Symposium in August. The Fed used the occasion to announce the transition to the Average Inflation Targeting last year and it may use it again to announce the tapering of the asset purchases this August.
Dow Jones Technical Analysis
The technical picture looks mixed here. Both bulls and bears have a case.
Conservative bears may want to wait for a break below 33,250 points before going short with a stop-loss at 34,000 and a take profit level set by using a risk-reward ratio of 1:2.
Aggressive bears may short at market with a stop at the highs and a take profit level set up following a similar risk-reward ratio.
Don't miss a beat! Follow us on Telegram and Twitter.
Dow Jones Price Forecast
Follow Mircea on Twitter.