The inability of the Oasis price activity to drop below 0.29910 since 24 December 2021 appears to be stymying bearish Oasis price predictions. It is a fact that Oasis has declined in the last nine out of ten trading days, as the crypto market experiences a generalized route. 
After a bounce on that level, the latest attempt to break down this critical support has suffered failure. However, this bounce remains unconvincing, leaving the 0.29910 support vulnerable. The latest attempt at recovery stalled at the 0.36393 resistance. Can the bulls push price activity beyond this point and restore some bullish momentum?
Oasis Price Prediction
The active daily candle has tested the 0.29910 support (and the ascending trendline), but failed to break it. If the bulls initiate a bounce from this level with sufficient momentum, 0.36393 becomes the initial upside target. 0.44839 and 0.53875 are additional targets to the north that become viable if there is a price advance beyond 0.36393.
On the flip side, the 0.29910 support and the ascending trendline must give way for further price deterioration to occur. This movement will bring 0.23232 and 0.16749 into the mix as additional price targets to the south.
Oasis: Daily Chart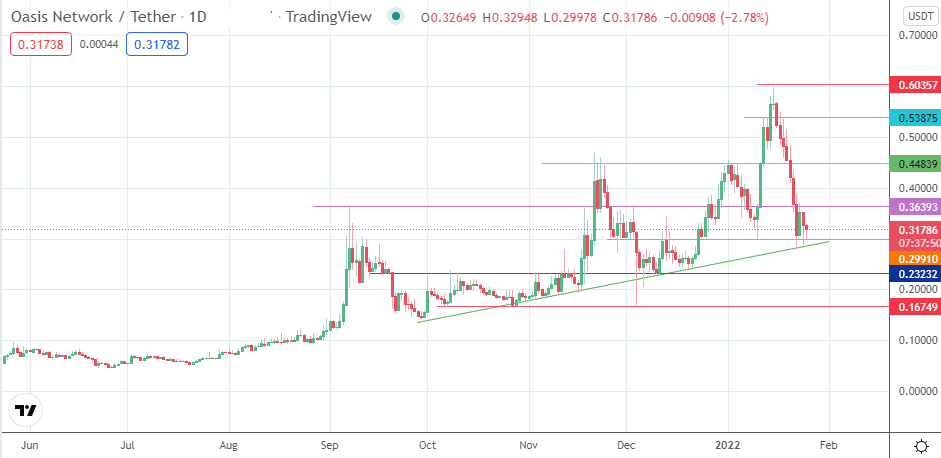 Follow Eno on Twitter.