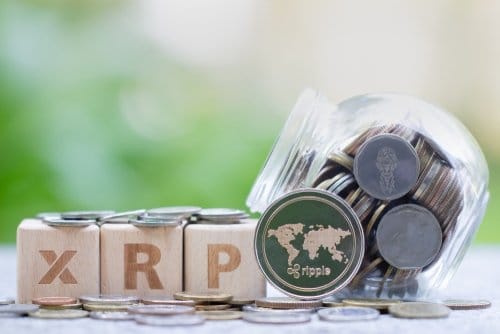 Cryptocurrencies
XRP Price Prediction: Bearish Flag Favours Additional Downside Moves
Not much is being heard lately about the SEC v Ripple's lawsuit, except for the attempts by the SEC to strike out the deposition made by one of its former officials, William Hinman. Hinman is a former Director of the Securities and Exchange Commission's Division of Corporation Finance. He had been part of an investigative team that looked into Ripple's conduct between 2018 and 2020. Hinman had also made a public declaration in a past capacity at the SEC that Bitcoin and Ether were not securities.
Ripple intends to depose Hinman as an additional witness. However, the SEC is moving to quash the subpoena on Hinman, citing the "external circumstances" rule.
Whatever the case is, traders do not seem very interested in what is happening presently and are more focused on the technical picture rather than the fundamentals.
XRP Price Prediction Outlook
The breakdown leg of the descending triangle now forms the pole of the evolving bearish flag pattern. Ripple needs to break down the lower border of the flag consolidation area and the 0.6461 price support for the pattern to be confirmed. This action sets up a measured move towards 0.3688, with 0.5169 and 0.4293 serving as intervening targets along the way.
On the other hand, a bounce at the flag's lower border allows for a potential upside move which targets 0.7202 first before meeting the opposing edge at the 0.7986 price level. If the price advances above this level, the flag would be invalidated and the door opened for bulls to continue the recovery towards 0.9210, satisfying a bullish xrp price prediction outlook.
Don't miss a beat! Follow us on Telegram and Twitter.
Ripple Price: Daily Chart