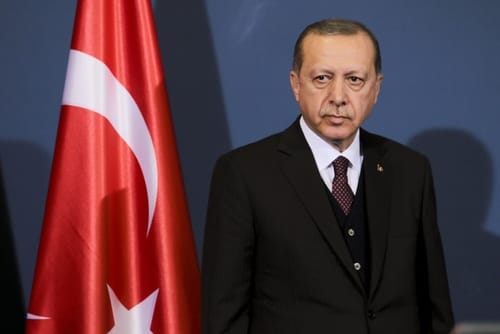 Forex
USD/TRY: What next for the Turkish Lira?
[adrotate group="3″]
USD/TRY began the week at its highest level since November 2020. The pair hit a high of about 8.50 before pulling back to its current 7.90.  This marks a drop of close to 15% of the Turkish Lira against the greenback.
The abrupt surge of the pair is the market's reaction to the decision by Turkey's president to fire the central bank governor. This is the third time, since 2019, that President Tayyip Erdogan has fired the bank's chair.
His latest move was triggered by ex-governor Naci Agbal's decision to raise interest rates as a way to deal with inflation. Investors are now keen on the measures that the Turkish government will employ to stabilize the currency.
[adrotate group="5″]
USDTRY Technical Outlook
USD/TRY had managed to move past the resistance levels of 7.50, 7.62, and 7.80 earlier on in Monday's session. However, with the abrupt surge, the pair is on a corrective pullback. Overall, the pair's near and mid-term outlook is bullish. Its current target is around 7.80. If it manages to move past this resistance level to the upside, the next level to watch out for is the psychological 8.00.
On the flip side, bears may strive to push the USD/TRY to a lower level, where it will find support at around 7.62. If that happens, the pair will be range-bound in the near term before moving further to the upside. However, a decline below the 7.62 resistance-turn-support level will validate the 7.50 mark as the next target.
Don't miss a beat! Follow us on Telegram and Twitter.
USD/TRY Chart
More content
[adrotate banner="47″]