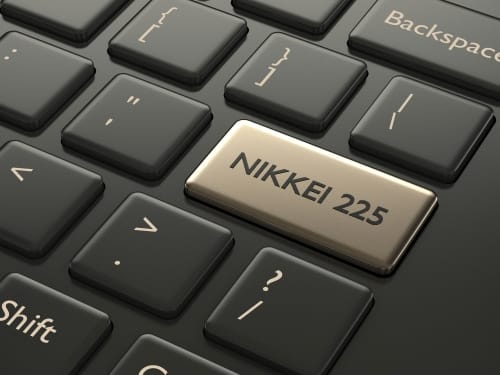 Forex, Indices, Market Brief
Market Brief: ASX Rebounds, Nikkei 225, Hang Seng Index Sustain More Losses To End the Week
The Nikkei 225 extended its losses even more and continues to be a problem for the BOJ. It finished today's trading with a 6.08% or 1,128.58-point loss at 17,430.98. As for mainland Chinese stocks, the Shanghai Composite Index was down 1.23% or 36.059 points at 2,887.427. The Hang Seng Index also looks poised for another day of losses. It is currently down 1.00% or 242.7 points at 24,068.0.
On the other hand, Australian stocks managed to rebound from yesterday's losses. The ASX 200 closed with a 4.4% profit to 5,539 points this morning.
Last night, the Federal Reserve announced that it would inject 1.5 trillion USD into the economy. They would do this through repo operations or buying bonds and Treasuries from banks. Consequently, this would give banks extra cash amid disruptions caused by the coronavirus pandemic. Earlier this morning, the BOJ also followed suit. It offered to buy 500 billion JPY of securities from banks.
Unfortunately, these liquidity injections had muted effects on the equities. On the other hand, currency markets seem to have more tangible reactions from these central bank moves. USDJPY is leading gains as it is trading over 1.10% from its opening price at 105.80. It is followed by AUDUSD with a 0.86% profit at 0.6289. Meanwhile, USDCAD is trading lower by 0.67% at 1.3831. This could also be due to profit-taking after a week of heavy selling which began with the oil price war and exacerbated by WHO declaring the coronavirus a pandemic.
AUDUSD Outlook
On the hourly time frame, AUDUSD looks to have steadied after hitting its lowest level since December 2018 at 0.6211. As of this writing, the currency pair is trading just a few pips shy of the 0.6300 handle. A bullish close above today's highs at 0.6324 could mean that AUDUSD may soon pullback to the 50% Fib level (when you draw the Fibonacci retracement tool from the high of March 11 to yesterday's low). This price, around 0.6375, also coincides with the falling trend line when you connect the highs of March 9 and March 11.
On the other hand, if sellers continue to dominate market sentiment, we could see AUDUSD drop to the 0.6200 handle.