Hang Seng
On this page, you will find news and analysis of the Hang Seng Index. You will also find a live and advanced technical analysis chart.
What is the Hang Seng Index?
The Hang Seng Index is the main stock market index of the Stock Exchange of Hong Kong. Hang Seng is one of the best-known indices in Asia and widely used by fund managers as their performance benchmark.  Hang Seng Index is a free-float-adjusted market capitalization and weighted stock market index in the Hong Kong stock exchange. That means that the influence of each constituent stock on the index's performance is directly proportional to its relative market value. Higher market cap stocks will have a greater impact on the Hang Seng index's performance than those with lower market capitalization. The index is used to record and monitor daily changes of the largest companies by the capitalization of the Hong Kong stock exchange and is the primary benchmark of the overall market performance in Hong Kong.
Hang Seng trading hours
The Hang Seng trading hours are Monday through Friday:
9:00 AM – 9:30 AM — Opening Session
9:30 AM – 12:00 PM — Morning Trading Session
12:00 PM – 1:00 PM — Lunch
1:00 PM – 4:00 PM — Afternoon Trading Session
4:00 PM – 4:10 PM — Extended Hours
Hang Seng Index started from the 100 points on July 31, 1964. Hang Seng Index hit an all-time high, on January 26, 2018, at 33,223.58 points at closing.
The 50 companies in the index represent about 58% of the capitalization of the Hong Kong Stock Exchange. Some of the constituents of the index are HSBC HOLDINGS, HANG SENG BANK, BANK OF CHINA, HK & CHINA GAS, CHINA OVERSEAS, SINOPEC CORP, PetroChina, SINO BIO PHARM,  etc.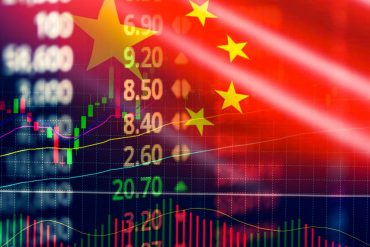 The Hang Seng index crawled back even as concerns of Evergrande and Kaisa continues. The index is also rising as...