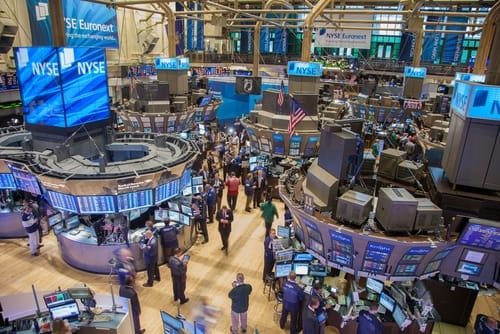 Indices
Dow Jones Up on Divided Government – FED Take a Back Seat
[adrotate group="3″]
Dow Jones futures are higher for a fifth consecutive day as markets digest the latest developments in the US. election. The current bullish tone is seen as being tied to expectations for a divided government. The Republicans look like they will hold a majority in the Senate and this would make it harder for Joe Biden to progress with higher taxes as he had promised.
The continued counting of election results will continue to dominate the headlines and the Federal Reserve's policy announcement later today is likely to be a weak market mover for once. The central bank is unlikely to adjust their current interest rates and the U.S. has not gone into another lockdown, so they are unlikely to adjust their asset purchases unless they want to support the global economy as they have been criticized for in the past. The Fed is likely to be happy to take a back seat in financial markets and their policy statements will be unlikely to see volatility.
[adrotate group="5″]
Stocks have also shrugged off higher jobless claims figures today as expectations for a drop to 732k claims were met with an unchanged number of 751k new claims. The unemployment situation is sticky but we may see stimulus assistance when the election result is clarified.
The Dow Jones has almost erased all of last week's losses and may do so with a rally in today's session. That would be bullish for the weeks ahead but we still have headline risk from the election and investors need clarity on this before committing to bigger bets on stocks. 
Dow Jones Technical Outlook
The Dow futures contract is testing yesterday's high and will look for further gains to target the around 29,000. The index has had four straight days in the green so a stop loss level is trickier. With a close above yesterday's high, traders could place a stop below the day's low. The Investing Cube team is currently available to help all levels of traders with the Forex Trading Course or one-to-one coaching.  
Don't miss a beat! Follow us on Telegram and Twitter.
Dow Jones Daily Chart
More content
[adrotate banner="217″]