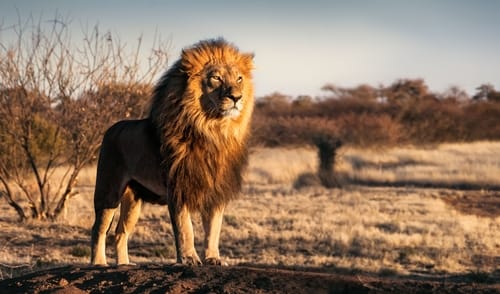 Forex
USDZAR: Is the South African Rand About to Roar?
[adrotate group="3″]
The USDZAR pair is up by almost 1% today as traders react to weak economic data from South Africa. Investors are also waiting for jobless claims data from the United States. The rand is trading at 16.7530 against the US dollar and at 21.8072 against the British pound.
In a report earlier today, the South African central bank announced that the country's current account declined by more than R102 billion after rising by more than R64 billion in the previous month. That decrease was significantly below the R36 billion that analysts were expecting.
For starters, balance of payments records all transactions between a country and external countries. A surplus is considered a good thing because it sends a picture that a country's economy is strong. The R64 billion surplus recorded in July was the biggest in several years.
Another data by the mining ministry showed that gold production declined by 10.2% in July after falling by 16% in the previous month. In total, mining production fell by more than 9%. These are important numbers considering that the mining sector employs thousands of people in South Africa.
The South African rand is falling at a time when some analysts are predicting that the country will be a failed state. In a report, analysts at Eunomix Business & Economics said that the country will rank sharply lower in a series of factors such as security and economics.
It has also blamed the country's fiscal policies that have seen the public debt rise to an all-time high. According to SARB, the debt to GDP will reach 100% in 2025 and reach 114% by the end of the decade.
[adrotate group="5″]
South African rand technical outlook
The daily chart shows that the USDZAR pair is in the green today after falling by more than 1.5% yesterday. Still, the chart shows that the pair has been in a consolidation zone in the past few days. This consolidation is happening at a time when the price is between the 50% and 38.2% Fibonacci retracement levels. It is also slightly below the 50-day and 100-day exponential moving averages.
Therefore, at this point, the outlook for the USDZAR is neutral, which means that it is likely to break out in either direction. Still, a break below the lower side of the channel will send a signal that bears have prevailed, which will see the price falling to the important support at 16.3315.
Do you want to be an excellent trader? Register for our free forex trading course and one-on-one coaching by traders with decades of experience in the industry.
Don't miss a beat! Follow us on Telegram and Twitter.
USDZAR technical chart
More content
[adrotate banner="47″]