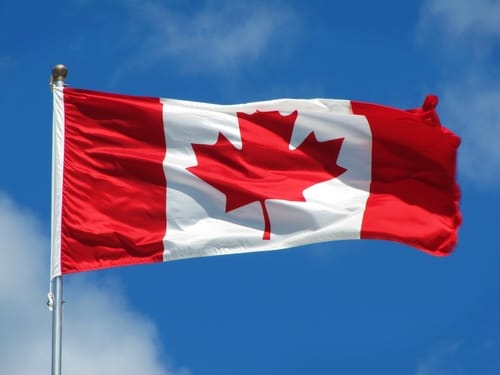 Forex
USDCAD Still Has Room to Advance – 1.35 in Focus
The USDCAD pair formed a classic reversal pattern at the 1.30 level – an inversed head and shoulders with a measured move that points to the 1.35 level. Once again, the pair found support at the 1.30 level, a key level with multiple technical implications on the bigger timeframes.
Both central banks eased the monetary conditions during the coronavirus pandemic. But if we are to compare the size of the two economies and adjust for the easing, the exchange rate reflected so far, a more active Fed when compared with the Bank of Canada.
Not that the Bank of Canada did not ease the monetary policy conditions. It did – it moved the rate close to zero and started buying government bonds, something that all G10 central banks did. It is just that the Fed did more. As such, the USDCAD moved to 1.30 from levels higher than 1.40.
Bank of Canada Slows Down the Bond-Buying Program
The recent reversal comes in an interesting context. Bank of Canada slows down treasury bills purchases, citing an improved economic performance.
The move should support the Canadian Dollar and be interpreted as hawkish for the monetary policy watchers. However, the USDCAD continues to trade with a bullish tone, driven higher, most likely by profit taken.
Also, the Bank of Canada continues to ease, buying government bonds of about CAD 5 billion/week. Nevertheless, scaling down the easing is a first sign of a future change in the monetary path – in sharp contrast with what the Fed does.
USDCAD Technical Analysis
An inversed head and shoulders pattern appears at the bottom of a bearish trend. This one looks almost like textbook materials – support on the left shoulder turned resistance on the right shoulder before the price broke higher.
The measured move points to 1.35, which should act as target for bulls. They need a stop-loss right below the right shoulder (1.3150) when going for the measured move.
To learn more about such patterns, consider our trading coaching program.
Don't miss a beat! Follow us on Telegram and Twitter.
USDCAD Price Forecast
More content