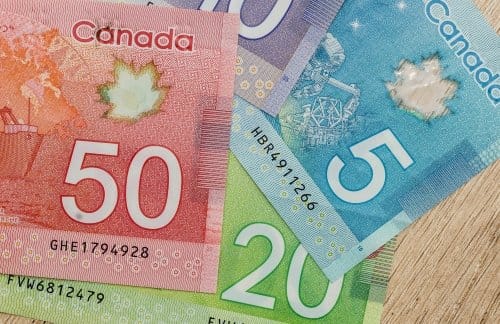 Forex
USDCAD: Downside Pressure Persists as Loonie Trumps Greenback Again
The USDCAD resumed the bearish trend move after yesterday's mild recovery, as a dovish Fed and an upbeat private-sector employment report from the ADP Research Institute in Canada sent the Loonie soaring.
Data from the ADP indicates that Canadian private-sector employment rose by 40,800 jobs in November. This was a vast improvement over October's numbers, which were revised lower from -79.5K to -383.5K.
According to the co-head of the ADP, the trade sector, professional services, and finance were responsible for most of the job gains, as they benefited from the loosening of lockdown restrictions on businesses and social activities.
The oil-backed Loonie also benefited from the 0.63% rise in crude oil prices on the day.
Technical Levels to Watch
The USDCAD's downside move for the day continues the measured move towards the projected price target of 1.26219 (4 December 2017 low), following the breakdown of the bearish pennant. This move would have to take out the 6 Nov 2017 low at 1.26647 to be actualized.
On the flip side, a reprieve for the USD could allow for a bounce on 1.26647 or even the current support at 1.27315 (if the breakdown is not confirmed). This opens the door to 1.27831, with 1.28422 being a potential rally point as well. With momentum firmly on the side of the loonie, any rallies may just be opportunities for sellers to re-enter the fray.
Don't miss a beat! Follow us on Telegram and Twitter.
USDCAD Daily Chart
More content