Instacart (NASDA: CART) stock is going to be listed on the NASDAQ stock exchange on 19th September. Instacart IPO price range is set at $28-$30, which has raised $660 million for the Grocery delivery company. Here are a few things to know before the trading goes live.
The IPO price values the company at $9.9 billion, which is 75% below the peak valuation of $40 billion. In 2021, the firm raised funds at its peak valuation. While the IPO valuation might appear to be disappointing to some investors, the stock is still expected to perform well after its listing.
Instacart Raises Its IPO Price
After the major success of the ARM IPO last week, Instacart immediately raised its IPO price range from $26-$28 to $28-$30. Finally, the firm has successfully raised $660 million at the IPO price of $30. The notable investors in the American delivery company include Sequoia Capital, D1 Capital Partners, and Tiger Global Management.
The recent IPO of Arm Holdings plc appears to have rekindled the IPO market, which has been facing strong headwinds since 2022. ARM stock was listed at $51 and soared to $69 on its second day. Analysts are expecting a similar performance by Instacart stock price after its listing.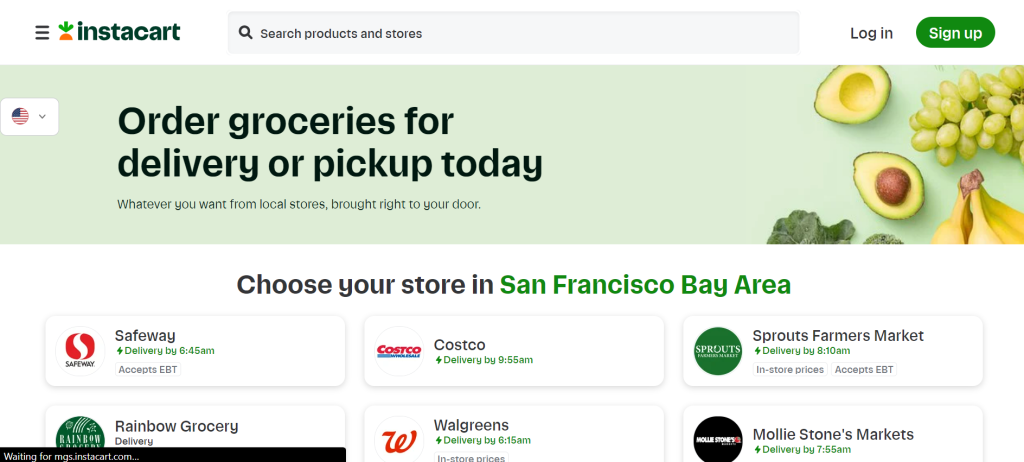 Instacart Stock Price Prediction
It is too soon to make any Instacart stock price prediction as the stock is yet to go live. The stock will be listed on Nasdaq, which is the second biggest stock exchange in the world in terms of market capitalization. The stock ticker will be NASDAQ: CART.
If Instacart holds its IPO price on the day of listing, then I expect a strong rally. However, close attention must be given to the price action around the IPO price. If the price drops below the IPO price after an initial surge, this will be a very bearish sign.
You are also welcome to follow me on Twitter, where I'll keep sharing my updated outlook on the Instacart IPO and my personal trades on other US stocks.