The Haleon share price struggled on its first trading day in London. The HLN stock crashed by more than 6% as investors remained wary about the new GSK and Pfizer spin-off. The stock ended its first trading day as a public company at 314p, which was lower than the session high of 322p. So, is Haleon a good investment?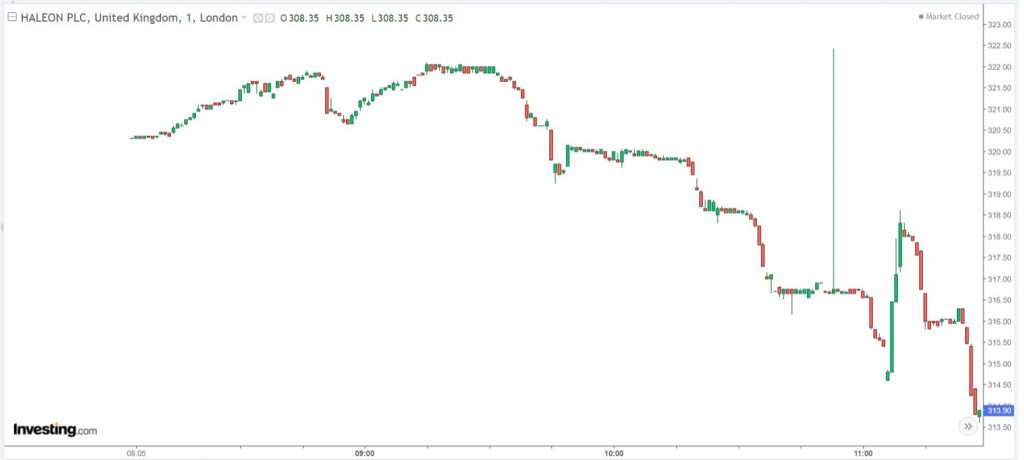 What is Haleon?
Haleon is a new consumer health company that was formed by consolidating brands from GlaxoSmithKline, the giant healthcare company. The new firm owns some of the best-known brands around the world. For example, its oral health business includes products like Parodontax, Sensodyne, and Aquafresh.
Its respiratory, cold, and flu business is made up of products like Theraflu, Flonase, and Contac. The other division is pain relief, which is made up of brands like Panadol and Voltaren. Finally, Haleon owns brands in the digestive and wellbeing industries.
Haleon is now the biggest consumer health company in the world, with annual sales of over 9.5 billion pounds in sales. However, it will likely be overtaken by Johnson & Johnson's consumer health business which will be listed as a separate company in 2023. Haleon is notable since Unilever wanted to acquire it in 2022.
Heleon did not go through the traditional route of an Initial Public Offering (IPO). Instead, existing shareholders, including GSK and Pfizer, got one share of the firm for each owned. As a result, GSK now owns about 54.5% of the company, while Pfizer has a 13.5% stake.
Is Haleon share price cheap enough?
A common question among many investors is whether Haleon is a good long-term investment. Like other giant consumer health companies, Haleon operates in a significantly competitive industry. However, the firm has managed to grow and maintain its market share in its operating countries. This competitive advantage will give it an edge in the future.
However, the company is facing numerous challenges, especially on inflation. The cost of doing business has risen dramatically in the past few months. Also, many consumers are paring back their spending, considering that inflation is rising at a faster pace than wages. This explains why consumer companies like Procter & Gamble, Unilever, and Clorox have struggled. Haleon will provide more clarity about its business on July 27th. 
Therefore, while Haleon is a good company with strong brands, I suspect that the stock will drop further in the coming weeks. This is in line with how most newly listed UK companies trade. However, in the long term, Haleon will be a good investment.