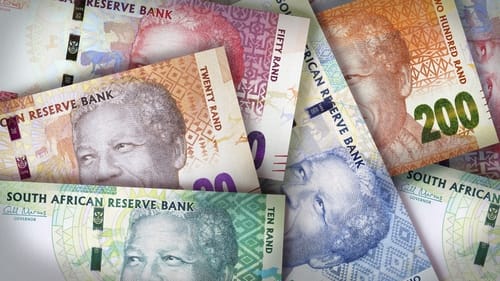 Forex
USD/ZAR: Rand Weakens As Profit-Taking Hits the Pair
The USDZAR is up 0.58% this Wednesday, as the South African Rand weakened on the back of profit-taking from investors looking to cash out of the recent strong rally in the rainbow currency. 
The US Dollar strengthened against the Rand as a result of the surge in demand for the reserve currency, following the rise in US bond yields that has sparked a new round of demand on the US Treasuries.
Data from the UK and Israel showed that the prevalent coronavirus vaccines appear to be slowing transmission rates radically. The WHO has also granted the AstraZeneca coronavirus vaccine emergency use approval, thus paving the way for a radical expansion of vaccination coverage.
These events have prompted speculations that the global economic recovery could come faster than previously thought, which could drive inflation in the US.
The Rand has also suffered as investors exercise caution ahead of the 2021 budget speech coming up on February 24.
Technical Levels to Watch
The downtrend remains intact, as the price has formed lower highs and lower lows. However, the descending trendline resistance will pose the threat to further upside moves on the pair. The USDZAR must take out this trendline and the 14.89528 resistance for further upside to continue, targeting 15.21122 and 15.32751 initially. 
On the flip side, a rejection at the trendline allows the USDZAR to retest the 14.54458 support, with a breakdown of this area allowing the pair to achieve the 14.28370 support level that was last seen on 23 January 2020.
Don't miss a beat! Follow us on Telegram and Twitter.
USDZAR Daily Chart
More content