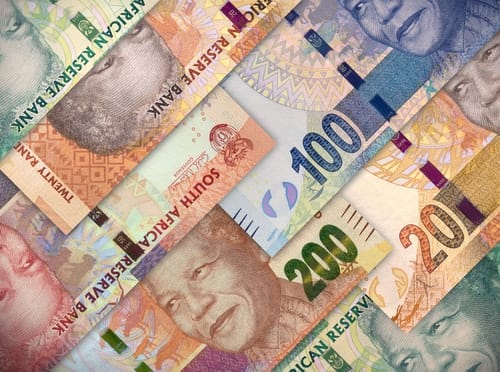 Forex
USDZAR Eyes Support Levels Ahead of South African GDP
The USDZAR pair was higher on the day as traders await second quarter GDP from South Africa. Investors are nervous that the economy could show deep losses after strict lockdowns and the recent Eskom power cuts.
Analyst expectations for the GDP number are for a huge drop of -47.3% from the first quarter. The economy is expected to see a drop of 16.5% on the year. The number will give some insight into the current state of the country's budget, which some see as unsustainable.
The Rand has been supported recently by a rise in inflation to 3.2% in July. South African interest rates have been falling steadily in recent years to 3.5% currently, but the GDP release may remove the threat of higher inflation if a deep contraction is confirmed.  
The U.S. dollar saw a four-day rally against world currencies last week after strong ISM manufacturing growth and a drop in the country's unemployment rate. Despite this, the dollar only saw muted gains versus the Rand. This would give traders hope that further weakness is possible in the USDZAR pair but the majority will wait for clarification in the growth picture before making any bullish bets on either currency.
USDZAR Technical Outlook
The USDZAR is currently trading at 16.73 and after three weeks of losses, the bounce last week was fairly muted. The current price could still mount a rally but a decent GDP figure from South Africa would likely see a test of 50 moving average at 16.34. The Investing Cube team is available for one-to-one coaching in the markets. Please see more details here. 
Don't miss a beat! Follow us on Telegram and Twitter.
USDZAR Weekly Chart
More content