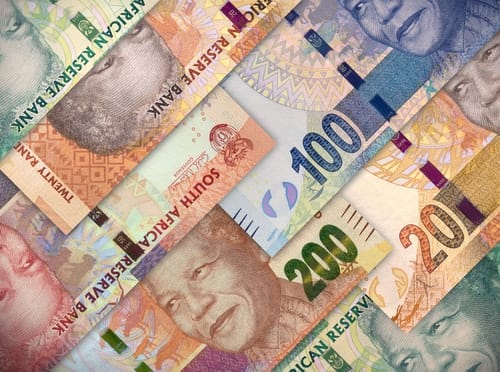 Forex
USDZAR Drops Below Support but the U.S. Election Awaits
USDZAR was 1% lower on Tuesday as markets await the U.S. election voting results. Campaigning is coming to a close and Americans will descend on the ballot box in an election that will likely see huge volatility in the greenback.
The two candidates have starkly different policies and the stock markets are also set for big moves. A win for Joe Biden is expected to see higher stimulus spending, which could boost stocks, but he also wants to raise taxes, which would erase a large part of the Trump stock rally, which was driven in part by tax reforms. There is also the potential for a contested result, which would drag out the winner being declared and may see a sell-off. The result should be more clear around midnight GMT where results from Texas and Pennsylvania will be declared, wrapping up the big swing states.
The Rand is likely seeing strength on election nerves as the currency gains are not supported by fundamentals. Inflows to South African debt markets have been slow with foreign investors selling ZAR8.6B of bonds last month, which was the largest month of sales since the country was downgraded to junk status. Markets are concerned about South Africa's ability to service its debt. Annual GDP fell -17% in the second quarter and the country's unemployment rate is over 23%.
South Africa's government announced plans to boost GDP via infrastructure investment but this doesn't address long-term employment and growth. The election is key this week and the greenback will pivot around the 16.00 level versus the Rand.
USDZAR Technical Outlook
USDZAR gave up the support at 16.35 and is now testing the next level at 16.00. The price is probing lower but there is still a chance that the level will hold today ahead of the election results. Traders should look for a close on the daily before taking action. A trend should develop once the result is clear. The Investing Cube team is currently available to help all levels of traders with the Forex Trading Course or one-to-one coaching.  
Don't miss a beat! Follow us on Telegram and Twitter.
USDZAR Daily Chart
More content