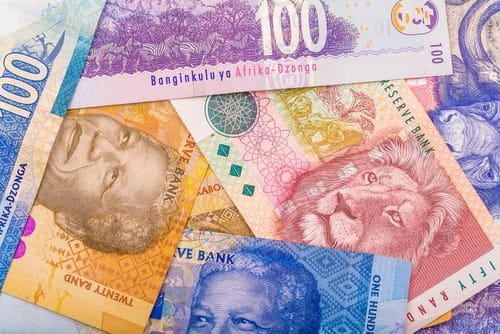 Forex
USDZAR: Bets Rise for a 25 bps Rate Cut by SARB
The USDZAR gained ground this Thursday, as market players have started to price in the possibility of a rate cut by the South African Reserve Bank (SARB). Analysts at NKC African Economics are pushing an outlook of a 25 bps rate cut on January 21, citing the need for an economic stimulus for the local economy.
South Africa has borne the full brunt of Africa's coronavirus pandemic, being the worst hit of all African countries. The pandemic came at a time that the South African economy was already struggling with one of its worst recessions ever.
While the economy badly needs a stimulus and a rate cut could be the magic pill, the fact that inflation remains within the SARB's targets may only allow for a small cut of the magnitude being put forward by the NKC African Economics team.
Technical Levels to Watch
The USDZAR has retreated by 0.64% on Thursday and is challenging the support at 15.21122. However, the candles form a bullish pennant, which could ultimately lead the price towards the 16.07092 resistance in a measured move. If the SARB cuts rates, this will favour the upside move as well. Price would need to break 15.32751, 15.49032 and 15.97989 along the way to target this point.
On the flip side, a breakdown of 15.21122 allows 14.89528 (9 December and 6 January lows) to come into the picture. 14.54458 and 14.28370 are additional targets to the south and could be attained if the SARB leaves rates unchanged.
Don't miss a beat! Follow us on Telegram and Twitter.
USDZAR Daily Chart
More content