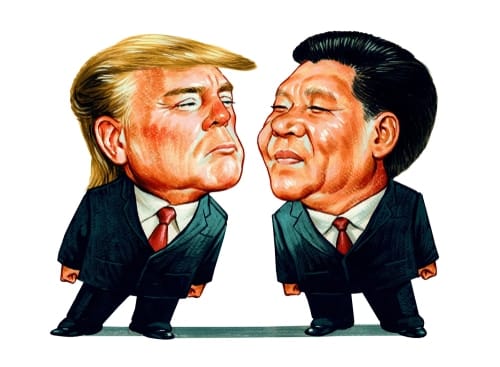 Forex
USDCNY: Yuan Falls as Trump Moves Into Election Pole Position
[adrotate group="3″]
The USDCNY rallied on Wednesday after President Donald Trump took pole position in the election race. The incumbent needs 57 votes for a second term, but he appears to have a hold on the key state of Pennsylvania, which provides 20 votes, and also Georgia and North Carolina, which would provide another 31 votes. Nevada is still in play for 6 and two Trump states from 2016 in Michigan and Wisconsin are also up for grabs with 16 and 10 votes respectively. The situation saw the current President moving ahead in the betting but markets are nervous that the race may drag out and require Supreme Court intervention.
[adrotate group="5″]
The Yuan was on the backfoot for the obvious reason that Trump has been a stubborn nemesis to Chinese leader Xi Jinping by seeking to reassert U.S. trade dominance. Trade talks have likely been stalled until the race was decided but a second term would give the President even greater leverage.
Traders will turn their focus away from the election tomorrow as the Federal Reserve board meeting ends and the latest update on rates and monetary policy is delivered. The central bank is not likely to make any significant changes before the election result is confirmed. The U.S. economy has shown some strength recently but is too far from the 2% inflation target to expect any changes to the monthly asset purchase program of $120 billion. It's more likely that the Fed gives some forward guidance and this may alter market expectations for the time until a rate hike. It's probably true that the Fed will be overshadowed this week by the election results.
USDCNY Technical Outlook
USDCNY was probing lows near the 6.6700 support level and has since rallied as high as 6.7500 before retreating slightly. The first upside target is around 6.7800 where the moving average resides. Above there we could see an advance to the key resistance at 6.8500. If the election picture changes then a close near the 6.7000 level could see lead to further lows. The Investing Cube team is currently available to help all levels of traders with the Forex Trading Course or one-to-one coaching.
Don't miss a beat! Follow us on Telegram and Twitter.
USDCNY Daily Chart
More content
[adrotate banner="217″]