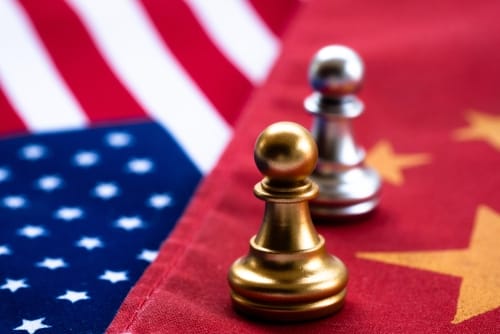 Forex
USDCNY Sees Continued Weakness as Chinese Recovery Builds
[adrotate group="3″]
The USDCNY pair is seeing fresh lows as expected, with recent data showing a Chinese economy that is bucking the trend of a global slump. Retail sales in China were up 0.5% in August, which is the first gain in 2020. The country's economy is the only large economy that is expected to see positive growth for the year.
China's economy shrank 6.8% in the first quarter, but managed to follow this up with growth of 3.2% in Q2. The U.S. economy saw a deeper slump in the second quarter of -9.1% and growth is not expected for the year.
[adrotate group="5″]
The United States sees the release of its own retail sales figures today with a gain of 1% expected for the month. The number will be followed by the Federal Reserve's latest interest rate decision and their economic projections, so it will be an important day for the USDCNY and should clarify the economic situation further.
The FOMC committee sees its final meeting before the U.S. election in November. Interest rates are expected to stay near zero into 2023 and any tightening of monetary policy will be delayed to allow for the economy to reach the Fed's 2% interest rate goal that was stated by Jerome Powell in August.
USDCNY Technical Outlook
The USDCNY is under pressure again with the drop to 6.756. The failure at the 6.8500 resistance sees the market making fresh lows and the price could the 6.6700 level, which was support in February of 2019. The Investing Cube team is available to assist all levels of traders with a Forex Trading Course or one-to-one coaching.
Don't miss a beat! Follow us on Telegram and Twitter.
USDCNY Daily Chart
More content
[adrotate banner="217″]