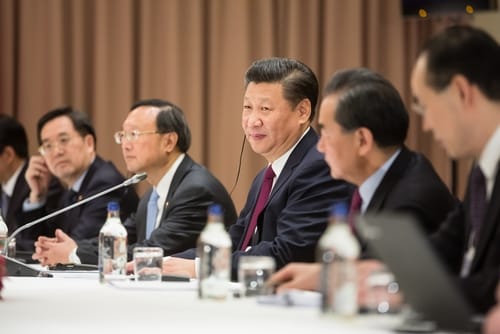 Forex
USDCNY: A Big Two Weeks Ahead as CCP Meets Before U.S. Election
[adrotate group="3″]
The USDCNY pair could see a big two weeks ahead as the Chinese Communist Party meets to craft a 5yr plan ahead of the U.S. election in just over a week. The two events are sure to see volatility in the pair that represents the world's two largest economies.
The Fifth Plenum is a meeting of China's leadership, which will run until Thursday. The meeting is the country's most important event for setting economic and social policy, and will see another five year plan set with the current goals set to expire in 2021. The plenum is attended by around 300 committee members and Chinese state media will announce the results of the meeting on the final day. full and alternate members of the party's Central Committee – the country's top leadership.
[adrotate group="5″]
It is expected that the country will continue down the path of self-sustainability in areas such as energy and technology, however, this meeting comes amidst the backdrop of slowing global growth and security issues, such as those facing Huawei and Tik Tok in the U.S. and around the globe. 
President Xi Jinping talked of a "dual-circulation" strategy this month, which will attempt to reduce China's dependence on foreign markets. This may lead to other big-name companies looking to list their companies in Asia and reduce their reliance on foreign capital. The coming U.S. election will also have a big part to play in this and Chinese policymakers will face two Presidential hopefuls with very differing views on foreign policy and the domestic economy.
USDCNY Technical Outlook
On the weekly chart, USDCNY has tumbled from a double top at 7.1500 in April. The pair fell through key resistance at 6.8500 to test the 6.7500 level. After support here, the pair may look to mount a recovery with the 6.8500 level being key to further gains. The Investing Cube team is currently available to help all levels of traders with the Forex Trading Course or one-to-one coaching.   
Don't miss a beat! Follow us on Telegram and Twitter.
USDCNY Weekly Chart
More content
[adrotate banner="217″]