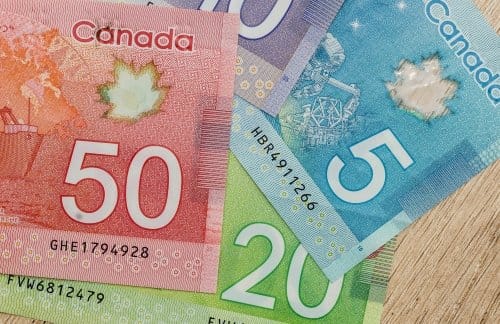 Forex
USDCAD Reversal In Place – Can It Rise More?
The USDCAD pair is one of the best performers this September. It rose from 1.30 to almost 1.35 after forming an inversed head and shoulders pattern. The reversal pattern acted like a textbook one – similar consolidation on the left and right shoulders, then the price heading for the measured move.
What is interesting is that the price of oil had nothing to do with the USDCAD move higher. Usually, the oil market drives the price action when the two central banks, the Fed and Bank of Canada, have similar interest rates.
For example, the chart below shows how the USDCAD dropped to 1.30 all the time the oil price recovered from -$40 to $40. But crude oil stalls at the $40, and yet the USDCAD recovered over four big figures. How come?
Bank of Canada Studies Inflation Too
One possible answer comes from the Bank of Canada (BOC). After the Fed shifted its mandate from inflation targeting to Average Inflation Targeting (AIT), the BOC is another bank to study the changes in inflation. The ECB, for instance, is in the course of a reviewing process, looking at all components of inflation.
So does the BOC. Starting with October 1st, BOC surveys the population to find out why the price of food and other goods is going up. Any hint that the bank will change the way it is looking at inflation may cause further decline in the CAD.
USDCAD Technical Analysis
The USDCAD almost reached the measured move generated by the inversed head and shoulders pattern. However, the risk here is that we deal with a pattern within a pattern. Namely, at the current levels, the USDCAD to consolidate on the right shoulder of a pattern of a larger degree.
If that is the case, bulls may consider buying a dip into 1.3250 with 1.36 and beyond as a target and 1.31 stop loss.
For more about technical analysis, consider our Forex trading course.
Don't miss a beat! Follow us on Telegram and Twitter.
USDCAD Price Forecast
More content