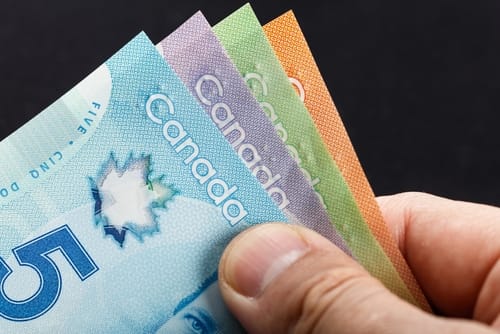 Forex
USD/CAD Forecast: Inverted head-and-shoulder signals a potential upside
[adrotate group="3″]
USD/CAD is rising ahead of Canada's core retail sales data. After hitting a low of $1.2369, the pair rose to the week's peak at around $1.2529. However, it has pulled back to trade at $1.2475.
The Canadian dollar is losing ground to the greenback following the surge in US 10-year treasury yields. The yields hit a one-year high at 1.754%. While they have since pulled back to 1.700%, they have continued to offer support to the US dollar. The dollar index was up by 0.05% to trade at $91.91.
Investors are now keen on the Canadian core retail sales data that is scheduled for release later today. Analysts expect a reading of -2.6%, which would be better than January's decline of 4.1%.
[adrotate group="5″]
USD/CAD technical outlook
While it is not really elaborate, USD/CAD has formed an inverted head-and-shoulder pattern that spans from the beginning of the week. As you may have noticed through our forex trading course, the pattern is a bullish one. As such, it is likely that the pair will trade higher in the upcoming sessions.
However, its resistance level at 1.2479 as the pair has previously experienced significant resistance at this level before. If it manages to move past this point, the next target will be $1.2576. On the flip side, the bears may strive to push the USD/CAD to 1.2368.
Don't miss a beat! Follow us on Telegram and Twitter.
USDCAD Chart
More content
[adrotate banner="47″]