FOMC
The latest Federal Reserve news today is the FOMC rate statement and press conference by the FOMC Chair, Jerome Powell which took place on Wednesday, January 29, 2020. The markets had priced in zero chance of an interest rate adjustment, and that was what the Federal Reserve's FOMC delivered. Unlike the previous FOMC rate statements of the last six months, this particular decision did not elicit any market reaction as it did not constitute any market surprise. Notable actions taken by the FOMC include the hike of the Interest on Excess Reserves (IOER) as well as the overnight reverse repo rates by 5bps each. 
The press conference by the FOMC Chair did not produce remarkable market-moving information. Reporters pressed Jerome Powell on a range of issues, such as monetary policy direction as well as the timetable for repo market action by the FOMC. Powell also faced questions on specifics of the repo market purchases by the FOMC. 
Powell's responses had two critical points. One was the comment on inflation; Powell said the FOMC was unhappy about the current inflation levels. He further stressed the desire of the FOMC to see the inflation rate "returning" to the 2% target. This is in opposition to previous statements where the word "near" is used in referring to rising inflation. 
Central Banks We cover for you: RBA –RBNZ –SNB – SARB –CBRT –Norges Bank –Riksbank – BOE –FOMC –BOJ– ECB.
While non-committal when pressed on the coronavirus issue, he stressed that the FOMC would continue its repo market operations well into the 2nd quarter of 2020.
Markets are factoring in at least one more rate cut, as Powell's speech was perceived as having a slightly dovish twist. However, any perceived dovishness was not strong enough to cause significant volatility on the US Dollar.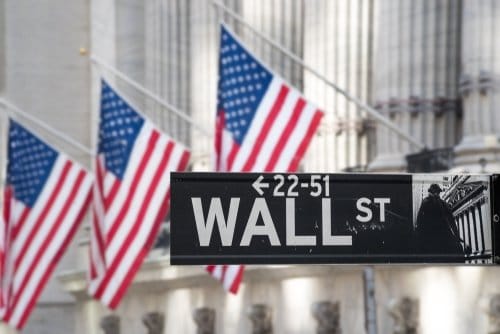 As the new week starts the DAX index and Dow Jones traders' mood remains upbeat, as the growth rate of new coronavirus cases dropped further over the weekend, and the world is getting ready to open for business. The China PMI on Thursday will give us an idea of what lies ahead in western countries, while the ECB could boost risk-sentiment further if they announce that they will buy junk bonds at their Thursday Rate meeting. The Federal Reserve is also hosting a rate meeting, but the expectations are low. The ISM report, and US Q1 GDP report will also be published, but the reports are bound to be soft, as the US is still under lockdown. On Thursday the focus will also shift to Crude oil prices, as the weekly EIA report is published...