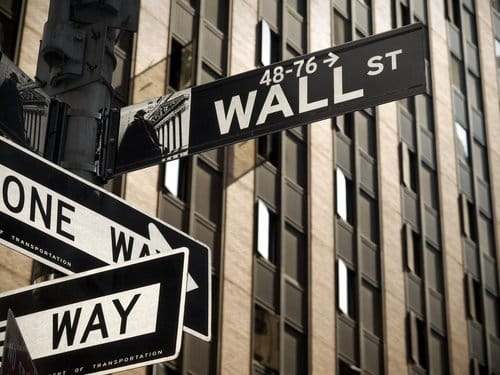 Indices
S&P500 Touches Record High, Ends the Week Higher Despite Lower Close
The S&P 500 looks set to end the week marginally higher, as optimism faded away this Friday of a possible passage of the additional coronavirus stimulus package by the US Congress.
The S&P 500 opened to a new record high at 3726.1, but failed to add to those gains as optimism faded, sending the index lower. The expected approval of the Moderna coronavirus vaccine later today did little to excite investors. Not even the record move by Tesla was good enough. All investors in the US markets want is some sort of stimulus, and this is yet to come.
The index is down by 0.83% as optimism faded late in the New York session.
Technical Outlook for S&P 500
The candle has closed as a hanging man. This sets up the chance of a possible decline early next week, if there is no positive market-moving information. The hanging man is an indication that the markets could open downward at the start of the new week, but there needs to be a bearish outside day candle to make this happen. This move targets 3645.4 initially, with other targets at 3588.1 and 3528.9 lining up if there is a further price decline.
On the other hand, a candle that closes above the 3726.7 new record high pushes the S&P 500 into a search for a new resistance target, which could be at the 141.4% Fibonacci (3848.3) level.
Don't miss a beat! Follow us on Telegram and Twitter.
S&P 500 Daily Chart
More content