On Wednesday, the Solana Price jumped 8% to a new record, leap-frogging Cardano to become the 5th most valuable cryptocurrency. Solana (SOL) is trading at $228.71, up around $68% in the last four weeks and a staggering 6,000% year-to-date. As a result, Solana's market cap has grown to $68.8 billion, over $3.5 billion more than Cardano (ADA) and closing in on Tether's (USDT) $70.59 valuation.
Solana is quickly emerging as the front-runner to in the race to close the gap on Ethereum. The Solana network is gaining immense traction amongst Defi and NFT projects lured by its short processing times and greater scalability. As a result, of the SOL token rapid rise, it is establishing itself as a bonafide blue-chip crypto asset.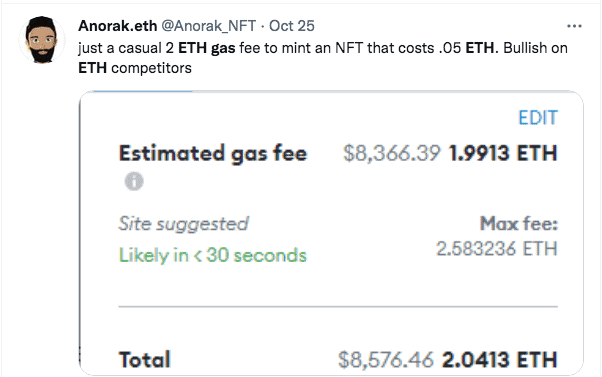 There are three main reasons why Solana is eating up the competition at the moment. Firstly, the Solana blockchain is now the third-largest Decentralized finance venue with a Total Value locked (TVL) of over $13.5 billion. Secondly, investors are piling into Metaverse-related projects that use the Solana blockchain. But the biggest driver of the Solana rally could be Ethereum's crippling gas fees. Despite recent upgrades, the cost of transacting on the Etherum network is driving business to cheaper rivals. Out of those rivals, Solana looks best-placed to capitalize.
SOL Price Analysis
The below chart shows that Solana has outperformed most of the top-tier layer-1 blockchains. Only Fantom (FTM), which has a much smaller market cap, has fared better in 2021.
Undoubtedly the SOL token is a firm favourite amongst investors, but considering the recent performance, predicting how much higher Solana will go is tricky. Nonetheless, I expect Solana to continue eroding Ethereum's market share. However, in my opinion, the market is showing some classic signs of over-exuberance, which makes it vulnerable to a reversal.
Therefore, whilst Solana may prove to be the last-man-standing, it doesn't necessarily make it an attractive medium-term opportunity at the current level. Nonetheless, considering the momentum, the Solana price may head higher in the coming sessions. The Relative Strength Index of 71.08 is overbought but can squeeze higher, but the more it squeezes, the greater the odds of violent reversal. On that basis, my preference is to let the price action normalize before committing to a Solana price prediction.
Solana Price Performance vs Rivals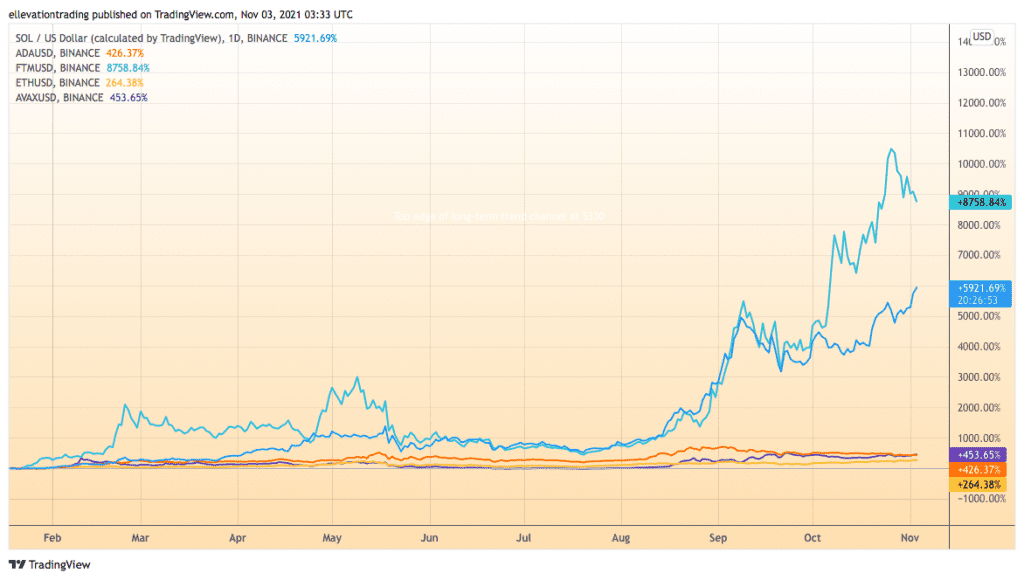 For more market insights, follow Elliott on Twitter.