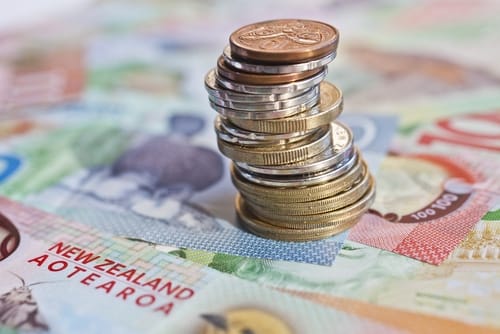 Forex
RBNZ Preview: Implications for the NZDUSD
[adrotate group="3″]
At 1 a.m. UTC on Wednesday, Nov 11, the Reserve Bank of New Zealand (RBNZ) announces its monetary policy decision. The RBNZ is expected to hold rates at 0.25% and announce a new stimulus instrument that prepares the way towards a negative-rate environment. The RBNZ Governor, Adrian Orr, is expected to hold a press conference an hour later.
The focus on today's event is not on the interest rate, but on the proposed Funding for Lending Programme (FLP). This is a novel policy instrument designed to provide a cheap funding window for banks and allow for even lower rates than the official benchmarks that are presently in existence. The expectation is that the FLP is the first step towards setting a negative-interest-rate environment in New Zealand's financial system.
This decision is coming on the back of risky sentiment following Pfizer/BioNTech's coronavirus vaccine breakthrough and the expected seamless conclusion of the US elections, which already has a projected winner (despite upcoming legal challenges). Therefore, the NZD is in bullish waters, and this is seen on the daily chart, which shows an 8-day winning run. Thus, the momentum is the Kiwi's to lose.
Technical Levels to Watch
The projection is for the Kiwi to maintain its run towards the 0.69068 resistance, which is the first target the pair is expected to meet if the RBNZ is hawkish. A flat or even dovish stance may precipitate some weakness, which may manifest as a retreat to the 0.67996 support (former peaks of 2/18 September) or even the channel's return line, before a re-establishment of upward propulsion from the bounce.
On the other hand, it has to take a very dovish statement from the RBNZ to thwart the risky sentiment that constitutes tailwinds for the pair. This must be backed up technically by a drop below the 0.67996 support, thus opening the door towards 0.67037 and possibly 0.65858.
[adrotate group="5″]
Don't miss a beat! Follow us on Telegram and Twitter.
NZDUSD Daily Chart
More content
[adrotate banner="49″]