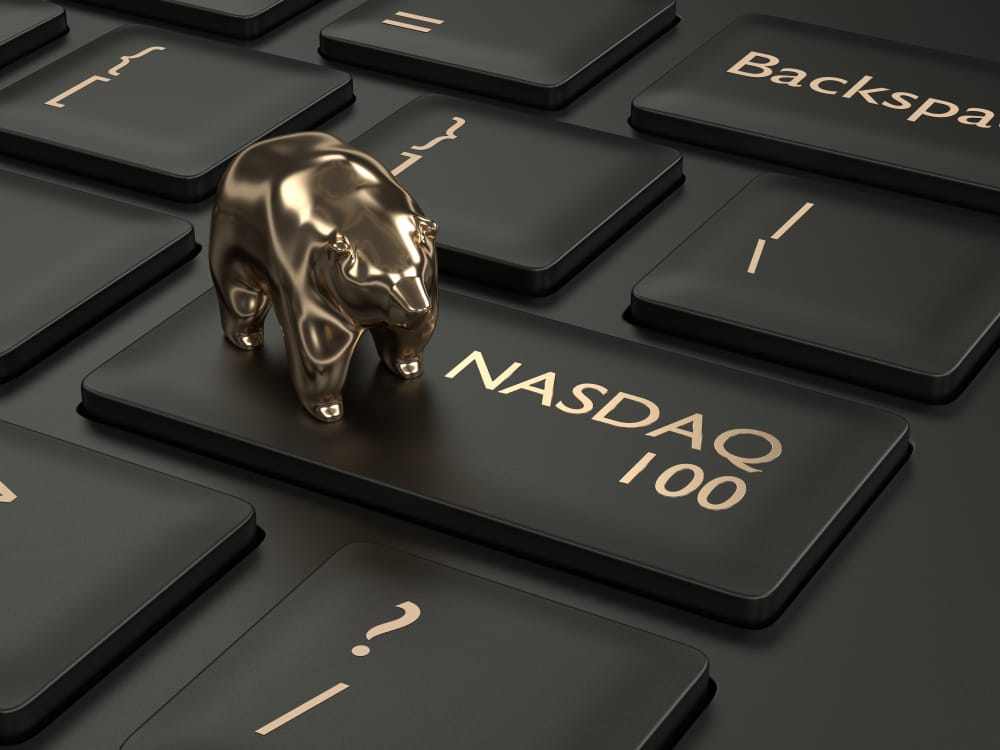 Indices
Nasdaq100 Bullish Pattern Points to a New All-Time High
The tech sector remains bullish as long as Nasdaq100 remains resilient to further downside. It recently formed a reversal pattern, an inverse head, and shoulder, which has a measured move above the recent highs.
Ahead of Good Friday, the focus sits today on the ISM Manufacturing to be released in the North American session. The market expects 61.5, but the risk is that we will see a higher number. Traders should remember that 50 is the level that defines a contractionary or an expansionary economic activity.
Yesterday's ADP numbers missed the expectations, but the market still closed at recent highs. While the actual did not match the forecast, the data for February was revised higher. Therefore, on average for the two months, the private payrolls increased more than expected.
Despite tomorrow being a holiday, the NFP report will still be released. It means that the futures will point out the direction, and judging by the technical pattern, the bias is that the Nasdaq100 will escape higher.
Nasdaq100 Technical Analysis
The market needs to clear the horizontal resistance first. Such a move should open the gates for a new all-time high, as indicated by the projection below. Bulls may want to stay on the long side for the measured move, having a stop at 12,600/
Don't miss a beat! Follow us on Telegram and Twitter.
Nasdaq100 Price Forecast
More content