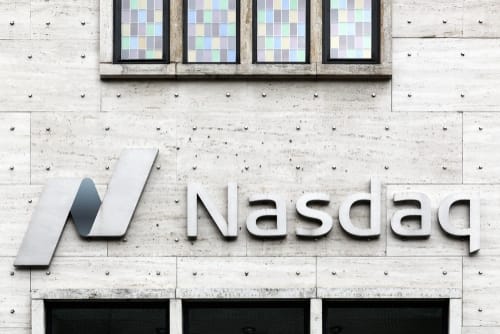 Indices
Nasdaq 100 Index Could Still Head Lower As US 10-Year Bond Yields Hit 1-Year Highs
The Nasdaq 100 index suffered its largest daily drop in four months yesterday, plummeting by 3.93% as US bond yields continue to surge. 
This Friday, the 10-year US bond yield hit a high of 1.614% but has pulled back slightly. The rise in bond yields is taking capital from the stock markets and into the bond markets, and with the US indices at overextended levels, the market was ripe for a correction. 
As the end of the month rebalancing of portfolios continues, several tech stocks are seeing red today. Tesla resumed the downward correction, losing 8.6% yesterday. It is already down $7 in premarket trading, pointing to a lower open. Semiconductor stocks are also taking a beating, as Nvidia is down 8.22% while Advanced Micro Devices is 5.2% in the red. Facebook is not faring much better, as it fell 3.64% yesterday.
The Nasdaq 100 futures are up 0.7%, but we could see a reversal of these gains once the markets open.
Technical Levels to Watch
The support at 12769.3 was violated by today's initial opening move on the Nasdaq 100 futures candle. However, the support managed to hold but remains at risk. A breakdown of this level targets 12489.7, with 12163.4 and 12003.6 lining up as potential downside targets.
If current support holds and bulls seize the momentum on the Nasdaq 100 index, 12973.9 could be a viable target. 13135.5 and 13344.2 remain immediate barriers to the north before price can aim for the 13559.2 resistance level.
Don't miss a beat! Follow us on Telegram and Twitter.
Dow Jones Daily Chart
More content