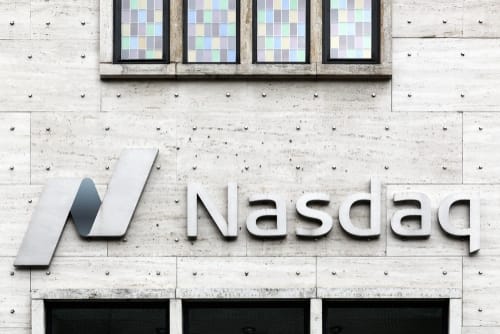 Indices
Nasdaq 100 Higher in Quiet Trading; Bulls Aim for Break of 12,000
US stocks are having a mixed day, with the Nasdaq 100 slightly up while the S&P 500 is trading lower.
This Thursday, light volume trading is the order of the day, as investors weigh their next actions. Slight optimism trailed the initial jobless claims data, but bullish sentiment appears capped as the US continues to see an exponential rise in the number of new coronavirus cases.
Tech stocks are also starting a slow recovery after the news of Amazon's antitrust suit in the EU hammered tech stocks on Monday.
Investors have also begun to get cautious as the US Presidential election saga seems far from over. Joe Biden is yet to be officially declared president-elect. At the same time, the Republican party has started to mount a deluge of legal challenges to election results in key states. A manual recount is to take place in Georgia and the GOP is hoping to score similar points in the contested battleground states.
What we see on the Nasdaq 100 index is cautious optimism heading into the end of the trading week. 
Technical Outlook for Nasdaq 100
Today's candle found support at the 11820.4 support level (4 September high, 16 October low and 8/10 November low), and has also found resistance at the 12003.6 level (26 August and 16 October high). Price needs to break this range to engineer direction in the short term. A breakdown of 11820.4 allows sellers to aim for 11608.5 initially, followed by 11176.3 and possibly 10866.5.
On the flip side, a breakout above 12003.6 brings in the 12163.4 level (31 August and 14 October high) into the picture as a viable upside target, with the all-time high at 12467.8 continuing to serve as the level to beat for buyers to re-establish the uptrend. 
Don't miss a beat! Follow us on Telegram and Twitter.
Nasdaq 100 Daily Chart
More content