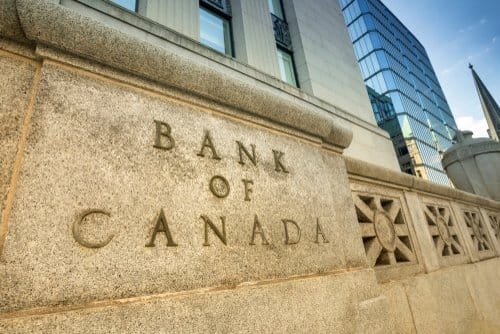 Forex
How Will the Bank of Canada (BoC) Decision Affect the USD/CAD?
[adrotate group="3″]
At 3 pm UTC, the Bank of Canada (BoC) will announce its interest rate decision. Markets expect the key interest rate to be left unchanged. USD/CAD traders would be looking out for is the bank's pronouncement on the rising Canadian bond yields, against the backdrop of improved prospects for growth of the local economy.
The USD/CAD has shown some strength this Wednesday ahead of the event, as a retreat in crude oil prices has softened the Loonie mildly.
Some banks are also predicting that the BoC may accelerate the winding down of its asset purchase program. Most are in consensus that the BoC would highlight the improved growth prospects and that any rate hikes would be in 2022/2023.
Trade Playbook for USD/CAD
The upside retracement briefly took the USD/CAD above 1.2680, but this move was not sustained, suggesting that the pair remains heavy. If the BoC decides to control rising bond yields of Canadian long-term debt by buying more of these, this could be a CAD-negative event. Riding on retreating oil prices, this may allow the USD/CAD to target 1.27315. This move would have to overcome the resistance at 1.26647 decisively. Further ascent could push the pair towards 1.27831.
On the other hand, if the BoC is silent on the rising bond yields, or indicates an interest in tapering the asset purchase program as quickly as possible, then we could see a resumption of selling that targets 1.26219 initially. A breakdown of this area continues the resumption of the downtrend move following the breakdown of the triangle. That could bring in 1.25862 and 1.25323 as potential new targets for bears. This move would be aided if crude oil prices resume the uptrend above $70 a barrel.
[adrotate group="5″]
Don't miss a beat! Follow us on Telegram and Twitter.
USD/CAD Daily Chart
More content
[adrotate banner="49″]