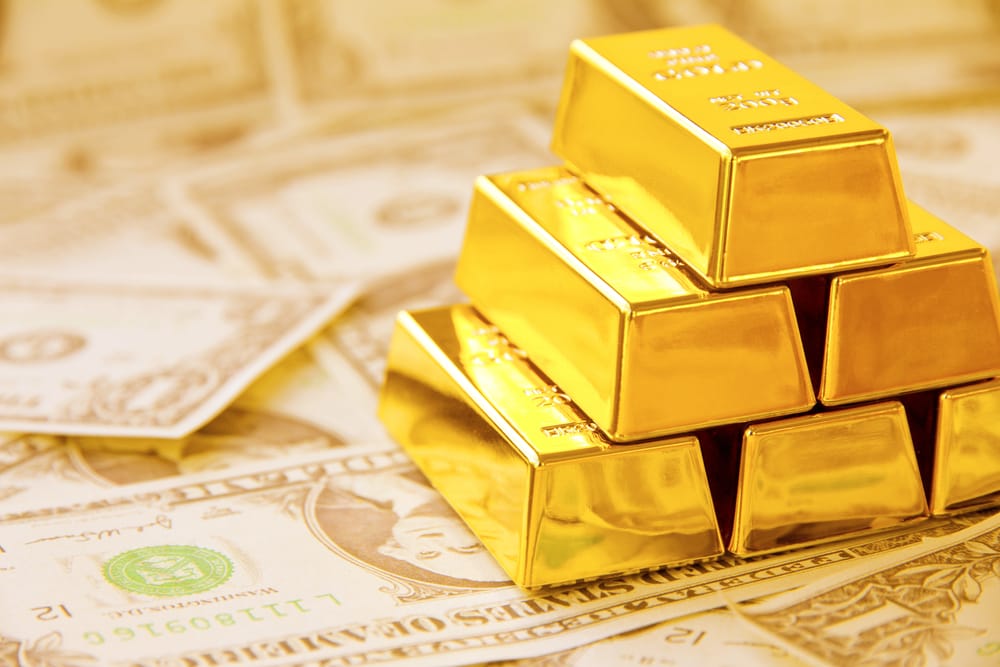 Forex
Gold Prices Dive Below $1850 As US Dollar Gathers Momentum Post-FOMC
The US Dollar continued to rally against gold prices as the Fed kept interest rates intact. Gold prices have ended the day 0.5% lower, after the US Dollar maintained its bullish push on Wednesday following the FOMC monetary policy meeting.
The accompanying statement by the Fed had a switch in language, and referred to the US economy as having moderated rather than being on the path to recovery.
Spot gold prices (XAU/USD) were a victim of the strength on the greenback that resulted from dovish statements from ECB board members. Noted hawk and ECB Governing Council Member Klaas Knot, indicated that the ECB still had the machinery in place to control the strength of the Euro, including further rate cuts. ECB officials believe that interest rate cuts remain a viable stimulus option, triggering the weakening of major and minor currencies paired with the USD. The Fed's position this evening has not changed this.
Technical Outlook for Gold Price
The XAU/USD pair's downside move resulted from rejection at the 1869.39 resistance, which broke below 1850.78 and is now on course to aim for 1821.55. 1800.34 and 1788.90 remain viable downside targets.
On the flip side, a bounce on 1821.55 could lead to a retest of 1850.78; not for the first time in 2021. Only a sustained 'break above the channel as well as the 1954.77 resistance allows for restoration of short-term uptrend on the asset. This move has to take out several barriers at 1881.99, 1900.76, 1918.68 and 1940.15. 
Don't miss a beat! Follow us on Telegram and Twitter.
XAU/USD Daily Chart
More content