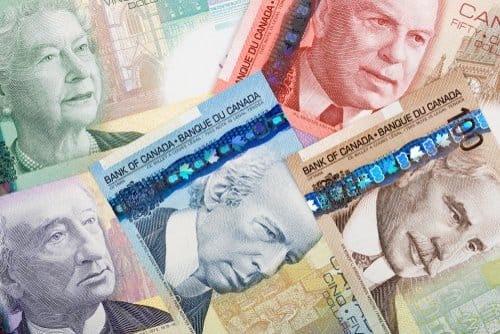 Forex
GBPCAD: Pound and Canadian Dollar Set for Inflation Square Off
[adrotate group="3″]
GBPCAD was down 0.10% on the day as the pair continues to drift lower on Brexit and oil prices. The EU summit last week failed to produce anything tangible in terms of a deal and there is animosity towards any further talks with U.K. Prime Minister Boris Johnson suggesting that the country would "prosper mightily" by targeting an Australian-style trade deal.
Oil prices are still supporting the Canadian currency with crude still trading above the $40.00 level after yesterday's OPEC meeting which saw the group pledge action to support prices as demand wanes. The committee had committed to a sharp production cut scheduled for December but this has come under criticism due to the ongoing virus surge and lockdown restrictions. Libya is set to see a production increase after tensions in the country cooled and OPEC may have to revise their planned cut, but still counter the Libyan increase.
[adrotate group="5″]
Tomorrow is a key day for the pair as both the U.K. and Canadian economies unveil their latest core inflation rates for September. Sterling will see the first release with core figures expected to come in at 0.5% versus 0.2% in the month previous. Canada's number will look to improve on last month's 0.1% gain with a reading of 0.4%. The numbers will likely set the tone for the week ahead and will go a long way to adjust trader expectations for the future path of interest rates.
Canada has some risk because interest rates are still at 0.25%, whilst the U.K. is at 0.1%. The Bank of England has discussed negative rates in recent weeks but a stronger inflation number could see that plan revised. The move to negative would be possible in the event of a No Deal Brexit but tomorrow will focus on the near-term. 
GBPCAD Technical Outlook
GBPCAD has been consolidating within a range and has been unable to get a clear direction. The price is trading under the 50-day moving average and this shows weakness in the pound. The Canadian dollar could look to target the 1.6800-6900 support levels. Short positions could target those levels with a stop at 1.71500. The Investing Cube team is currently available to help all levels of traders with the Forex Trading Course or one-to-one coaching.    
Don't miss a beat! Follow us on Telegram and Twitter.
GBPCAD Daily Chart
More content
[adrotate banner="217″]