The FTSE 100 index is not having a good year. Like other American and European indices, it has crashed into a correction zone as the crisis in Russia has escalated. A closer look at most of its constituent companies shows that they have fallen by double-digits. This includes well-known British brands like Flutter Entertainment, Sage, Ocado, Melrose, and Aveva. But some have defied gravity.
BAE Systems
The BAE Systems share price has jumped by more than 37% this year, making it the best performing FTSE 100 stock. While other companies have suffered because of the Ukraine crisis, the company has done well because of its industry.
It is a leading defence contractor that will benefit as the UK and other countries boost their defence spending going forward. The UK government has also increased its spending on the company buying more weapons to send to Ukraine. However, the biggest challenge for BAE Systems is the rising cost of doing business as the price of key inputs like copper, steel, and aluminium rise.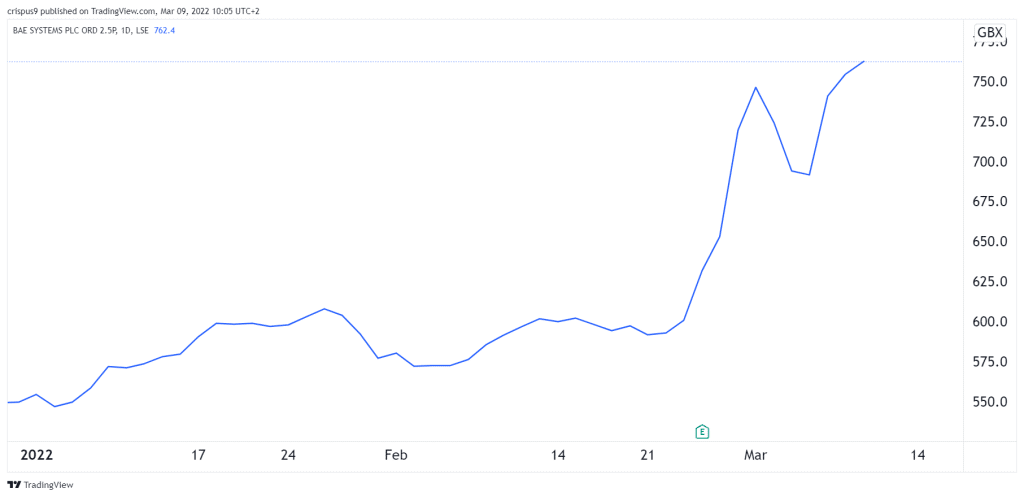 Anglo American
This year, the Anglo American share price has jumped by 27% share price, making it the second- performer in the FTSE 100 index. This performance is mostly because of the rising prices of the commodities the company mines and the fact that it does not have a major presence in Russia. So, for example, it's core coal, copper, and platinum products have risen sharply this year.