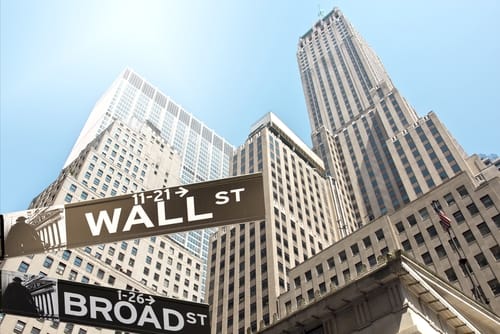 Indices
Extreme Greed Starts to Show As Risky Sentiment Drives Dow Jones Industrial Average Higher
[adrotate group="3″]
The Dow Jones Industrial Average and other US indices kicked off the week on a solid note following Moderna's announcement that its coronavirus vaccine candidate has shown 94.5% effectiveness in clinical trials.
This announcement is fuelling risky sentiment on the day, and this has driven the Dow to just under the all-time high levels. As at the time of writing, the Dow Jones Industrial Average was 1.25% higher at 29880, having been as high as 30089 earlier in the NY session.
Moderna's announcement was immensely cheered by investors because the company said it additionally had millions of doses of the vaccine ready for immediate mobilization once it secured emergency use approval from the FDA. It also indicated that its vaccine had a longer shelf life, which allows it to remain stable at 2° to 8°c for up to 30 days. This means that it can be kept at standard refrigeration that is widely available, unlike the Pfizer/BioNTech preparation that requires temperatures of -80°C to keep it stable.
A look at the Fear and Greed Index shows that the markets are now in Extreme Greed mode with a score of 69. What this means is that there is more public participation now, and this will only fuel more greed in the market. However, the levels of Extreme Greed may have to approach the pre-pandemic levels of >90 before we start to see prices starting to stall.
Technical Outlook for Dow
Today's intraday movement peaked at the 30089 mark, just short of last week's all-time high at 30101. This move follows the resolution and completion of the bullish pennant on the daily chart of the Dow Jones Industrial Average. A push above the 30101 resistance is needed to send the Dow into record territory.
On the flip side, an extension of the rejection and pullback takes the Dow towards the 29662 support. 29255 and 28979 could serve as additional targets to the south if a possible decline continues.
[adrotate group="5″]
Don't miss a beat! Follow us on Telegram and Twitter.
Dow Jones Daily Chart
More content
[adrotate banner="49″]