Our last week's EasyJet (LON: EZJ) share price forecast is playing out perfectly. Shares of most UK companies had a very rough last week as the banking concerns deepened on both sides of the Atlantic. EasyJet shares also suffered a lot during the turmoil and lost 11.76% in the last two weeks.
On Tuesday, the shares of British low-cost carrier remained highly volatile. The shares opened the day at 475.3p and reached 488.7 during the trading session. However, the price had a pullback and closed the day at 481.4p.
EasyJet Cabin Crew Plans Strike In Early April
Shares of EasyJet airlines have performed very well in 2023. Despite the ongoing pullback, the price is up 50% YTD. Other airlines' shares have also shown great recovery in the past few months due to an increase in travel. Nevertheless, the recent profitability warning by the American carrier United Airlines has added to investor concerns.
According to the most recent EasyJet plc news, its cabin crew staff in Portugal is planning to go on strike in early April. The staff is demanding an increase in salaries due to a significant increase in the cost of living. Another major concern for retail investors is that the EasyJet share price is influenced a lot by the institutions. This is because more than 66% of the company's equity is currently held by institutions.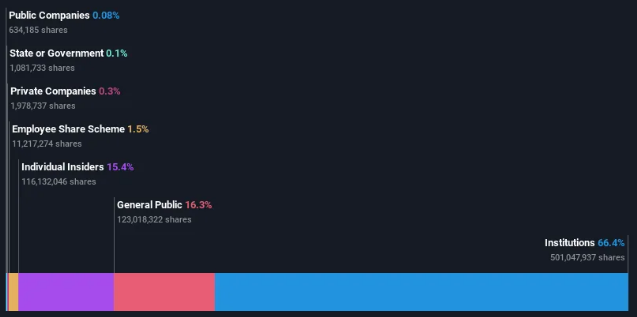 EasyJet Share Price Pullback Is Not Over
If you're planning to jump into LON: EZJ at the current price, then you should know that the price can still drop more before reversing. The reason is that the price is yet to tag its 428p support which is a very key level. I expect a strong bounce from this level, or the next stop will be the 200-day moving average that lies at 396p.
The midterm EasyJet share price forecast is still bullish as the price is yet to make a lower low. As long as the bullish structure on the daily chart remains intact, it is better to trade with the trend. However, close attention must be given to the UK and US inflation data in the coming months.