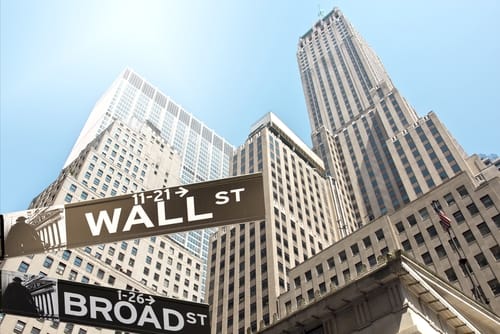 Indices
Dow Jones Rising Wedge Sends a Warning to Bulls
Dow Jones continues its march higher. Fueled by the crude oil price that broke above $60 yesterday, the stock market indices in the advanced economies continued to make new all-time highs. However, on its new leg higher, the Dow reached dynamic resistance given by a possible rising wedge.
Yesterday the U.S. stock markets were closed due to the Presidents' Day holiday. As such, only the futures were active, but that was enough for the price to climb to new all-time highs. Therefore, if the cash will confirm yesterday's moves, the Dow and other indices remain bid. With no important economic data scheduled for the day, and as a matter of fact for the week as well, the Dow looks poised to remain elevated.
However, bears should have caution here. While at the highs, the price meets dynamic resistance. As such, one should not be surprised to see market participants taking some profits and some contrarians to even go short.
Dow Jones Technical Analysis
Bulls may want to book partial profits and wait and see if the Dow has more strength to continue its march higher. On the other hand, bears may want to wait for the Dow to break the lower edge before going short with a stop-loss at the highs and a take profit that should exceed twice the risk.
Don't miss a beat! Follow us on Telegram and Twitter.
Dow Jones Price Forecast
More content