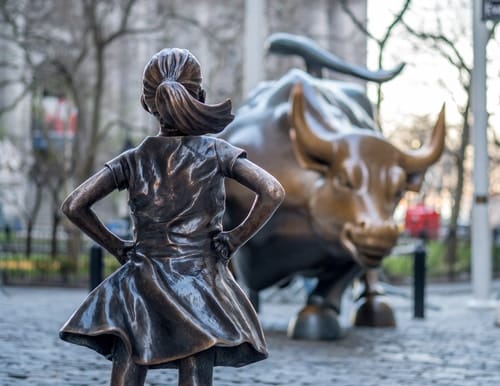 Indices, Market Brief
Morning Brief: Dow Jones, DAX Index, FTSE 100 Spikes as US heads to a Gridlock
Global stocks are rallying today as traders reacted to the expected gridlock in Washington. In Asia, the Nikkei 225 is nearing its year-to-date high while Hang Seng is up by more than 2%. In the United States, the Dow Jones and S&P 500 futures are up by 0.40% and 0.60%, respectively. Similarly, in Europe, the FTSE 100 and DAX index are also rising.
Stocks are in a happy mood today as traders react to the results of the American election. As of this writing, Joe Biden has won most electoral college votes and is expected to be the president. At the same time, his democratic party will retain control of the House while Republicans will hold control of the senate.
This means that Biden will use his presidential powers to undo some of what Trump has done. That includes removing tariffs and trying to reset relationships with America's allies in Europe. He will also attempt to reset relations with foe countries like Iran and China. All these are good things for equities.
Domestically, he will attempt to achieve other policies such as tax hikes for companies and wealthy. However, with Republicans in control of the senate, the implication is that the taxes will likely remain low for at least the next two years.
The Dow Jones and other global equities are also focusing on the Federal Reserve, which will conclude its meeting today. With deadlock in Washington, investors are now pricing-in more stimulus from the Fed as the American economy remains fragile.
In addition to the Fed, the Bank of England (BOE) and Norges Bank will also deliver their rates decision today. The two banks are expected to leave rates unchanged.
Dow Jones technical outlook
On the daily chart, we see that the Dow Jones has been on an upward trend since Monday, when it dropped to a low of $26,000. It has risen in the past four consecutive days. Also, it has moved above the 100 and 200-day exponential moving averages. It has also moved above the 78.6% Fibonacci retracement level.
Therefore, it seems like bulls are now in control, which means that the index may continue rising as bulls aim for the next resistance level at $28,938. On the flip side, a move below $27,000 will invalidate this pattern.
Don't miss a beat! Follow us on Telegram and Twitter.
Dow Jones technical chart
More content