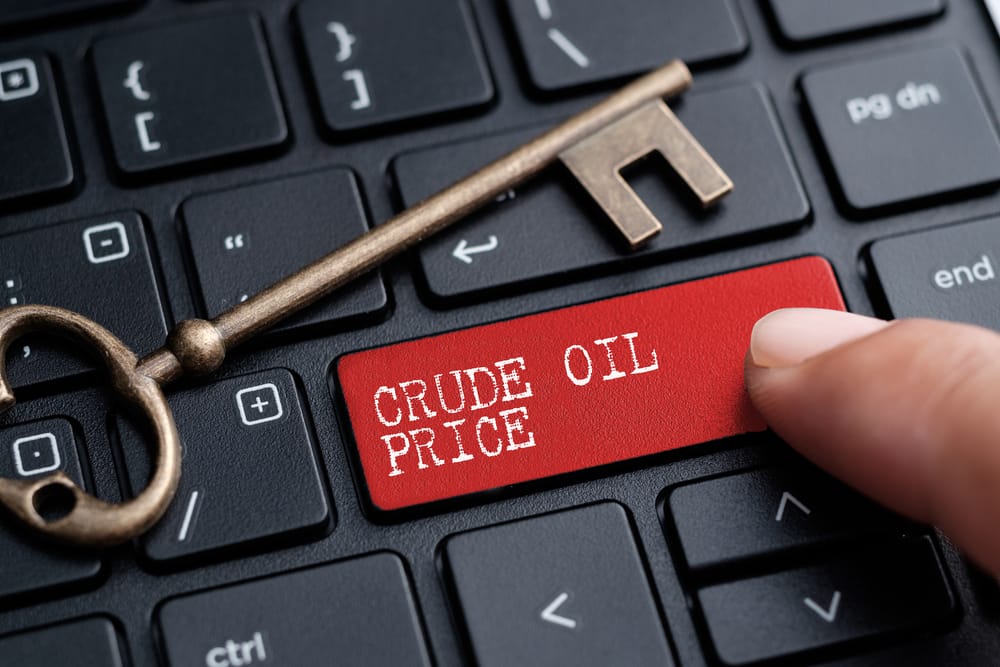 Commodities
Crude Oil Price Rally Continues, Up 15% in the Last Few Days – What Next?
Crude oil price performed strongly, and it is up 15% or so in the last trading sessions. This time it is not about the US dollar's strength or weakness. Instead, it is about a combination of both fundamental and technical factors that led to a bounce in the crude oil price.
On the one hand, the OPEC+ announced a delay in the tapering of supply. As always, changes in supply and demand heavily influence the price of a commodity like crude oil. OPEC+ talks coupled with Russia's intent to cut supply even more came to the rescue. On the same page, the recent developments in the United States political scene bode well for the crude oil – a Biden White House and a Republican Senate is good news for oil businesses.
On the other hand, the crude oil has formed a bullish divergence and a possible bullish flag. It still struggles with the $40 resistance, but it looks well bid, calling for higher levels. 
Biden White House + Republican Senate = Bullish Crude Oil Price
Such a scenario reveals a tough path forward for climate advocates. This will strengthen the oil businesses and the "phase out" process will likely be delayed to the benefit of voters (i.e., workers in the oil industry).
That is one thing behind the recent surge in the price of oil. Also, the hurricane season in the Gulf of Mexico slashed the US oil supply to the market considerably. Since August, the oil market supply lost exceeded half a million barrels/day.
On the flip side, new lockdowns in Europe lead to a decline in total road usage. But despite this, the crude oil price rallied sharply.
Crude Oil Price Bullish Divergence
Two things are worth mentioning here, both of them bullish. First, the crude oil price formed a bullish divergence right below massive horizontal resistance. It shows that it builds energy for a pop higher. Second, the divergence appears as part of a bullish flag.
If that is the case, bulls may want to buy a break and daily close above $41 to target the measured move of the bullish flag while placing a stop at the lowest point in the bullish divergence.
Don't miss a beat! Follow us on Telegram and Twitter.
Crude Oil Price Forecast
More content