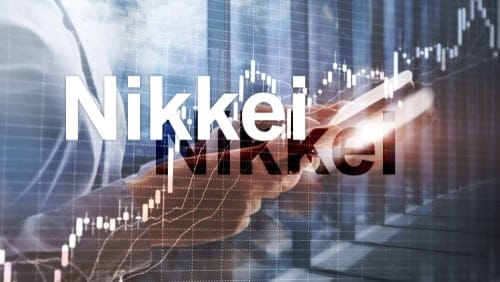 Indices, Market Brief
Brief: Nikkei 225 Rocket Rally Intensifies; Hang Seng, DAX index rallies too
The Nikkei 225 index rallied to the highest level since September 1990 as investors waited for more information about Joe Biden's stimulus package. The index has jumped by more than 75% from its lowest level last year. Other Asian indices are mixed, with the Hang Seng index rising by 0.45% while the Shanghai composite fell by more than 1%.
What's happening: Japan stocks have been rallying in the past few months because of several reasons. First, the Nikkei 225 rally is part of the overall strong performance by other global indices. In general, all major indices have rallied after bottoming last year.
Second, many investors have flocked to Japan, where they believe that stocks are relatively cheap. Just last year, Warren Buffett spent billions of dollars buying the 5 biggest sogo shoshas. Other investors have followed him.
Third, in response to the coronavirus, the Japanese government has launched a large stimulus package that has also helped support the stocks.
Top movers today: Most Nikkei 225 constituents are rising today. The biggest mover is Nikon, the camera manufacturer whose shares are up by more than 7%. Other top performers are Bridgestone, Secom, Dentsu, Yamaha, and Keio. On the flip side, the top laggards are GS Yuasa, Kawasaki Kisen, Chiyoda, and Toho.
Elsewhere: Other global stocks are mixed today. In Europe, the FTSE 100 and DAX index futures have risen by more than 0.30%. In the United States, the Dow Jones and S&P 500 index futures have risen while the Nasdaq 100 has dropped.
Nikkei 225 technical outlook
On the monthly chart, we see that the Nikkei 225 index has been on a steady upward trend since 2009 when it fell to 7,093 yen. This rally has only accelerated in the past few months. Indeed, in December, it crossed the important double-top at 24,363 yen. This price is above all moving averages while the RSI has moved to the overbought level.
Therefore, the Nikkei 225 index may continue rising as bulls target the next main milestone at 38,857, which is the all-time high. However, a drop below 24,362 yen will invalidate this trend.
Don't miss a beat! Follow us on Telegram and Twitter.
Nikkei 225 chart
More content