Bitget digital assets exchange has invested $30 million in the popular non-custodial wallet BitKeep. The investment in the web3 wallet that supports NFTs and decentralized finance was made at a $300 million valuation.
This is not the first time that Bitget has invested in BitKeep. According to the managing director of Bitget, Gracy Chen, the leading exchange, already has a stake in BitKeep as a result of its 2021 & 2022 investments. Consequently, Bitget now has a controlling stake in BitKeep.
Not Your Keys, Not Your Coins
Since the collapse of centralized platforms and exchanges, the demand for non-custodial wallets has significantly increased. The importance of 'not your keys, not your coins' became even more evident after the bankruptcy of FTX. Therefore, crypto holders now prefer to store their funds in wallets where they control their own keys.
Without specifying the exact stake, Gracy Chen revealed that Bitget now had more than 51% stake in BitKeep. The latest investment is a result of Bitget's commitment to diversifying its services. However, unlike Binance's acquisition of Trust Wallet, BitKeep wallet will keep operating as a separate entity.
Bitget & BitKeep Join Forces
Bitget exchange is currently the 9th biggest crypto exchange in the world. It was launched in 2018 as a derivatives exchange and has grown exponentially in the last two years. The exchange currently has 11.1 million monthly visitors and 8 million registered users on its platform.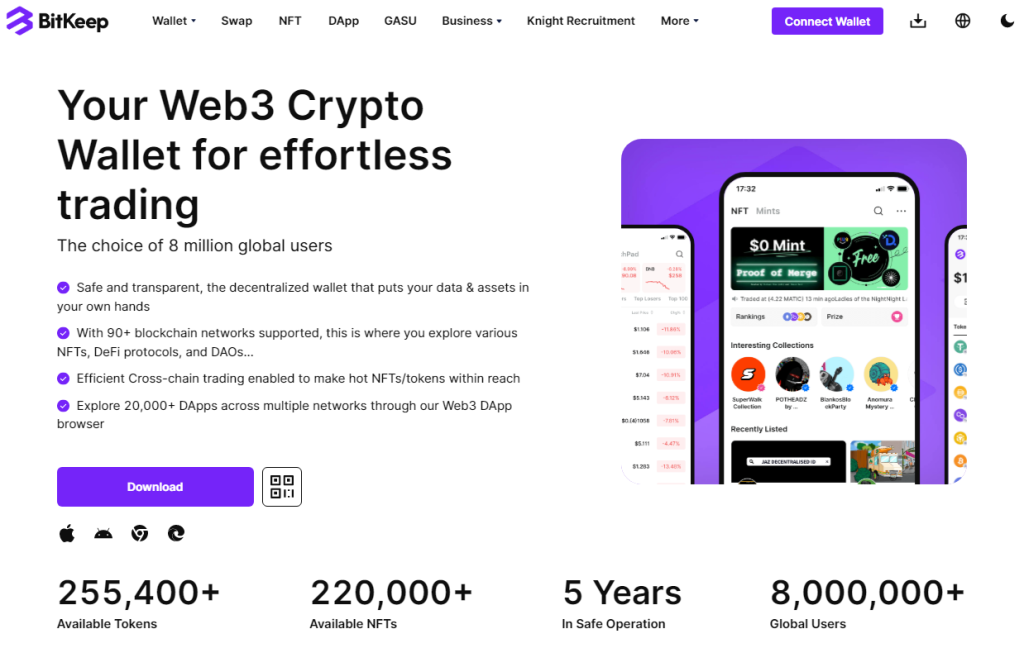 Just like Bitget, BitKeep is also one of the most widely used wallets in Asia. It currently boasts $4 billion in total transaction value from 1.6 million users. Many analysts are comparing the controlling stake of Bitget in BitKeep to Binance's acquisition of Trust Wallet.