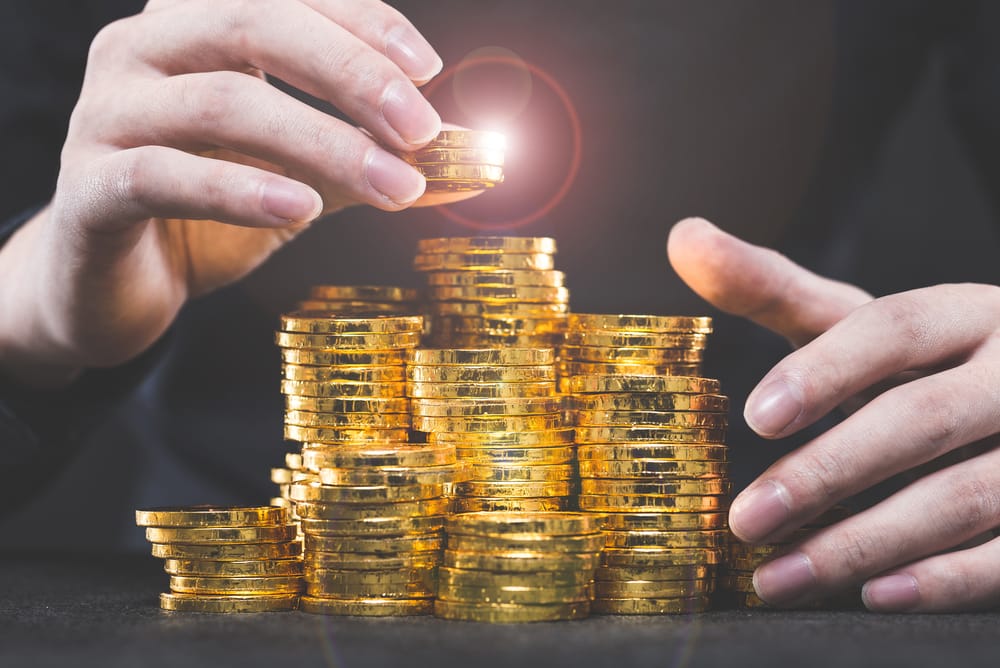 Commodities
Will Gold Prices Make a Push Below 1850? Here's What the XAU/USD Chart Says
[adrotate group="3″]
Gold prices are down for the 3rd day in a row, as the yellow metal fails to hold up against scrutiny from the risky sentiment that has more or less been the market bias for the more significant part of one week.
Gold prices on the XAUUSD charts ended last week on a higher note as it tested the $1900 psychological support. However, the release of Moderna's upbeat coronavirus vaccine trial data put gold prices under immediate pressure in the new week. This has not abated, and sellers appear to be winning the war to extend the rejection from the 1900 price mark.
A Reuters report this Wednesday quotes Pfizer Inc as saying that the final efficacy analysis of the Phase 3 trials of the Pfizer/BioNTech coronavirus vaccine candidate had approached 95%. The company also said that the efficacy results showed consistency across various demographic classifications (age, ethnicity and race). It also noted no serious safety concerns and indicated it was "planning on filing for US emergency use authorization within days".
The news ensured that gold prices maintained an intraday bearish bias, allowing the asset to test intraday lows of 1864. The question now is whether gold prices on the XAUUSD chart have the momentum to break below the $1850 mark. Here is the analysis for gold prices in the short term.
Technical Levels to Watch
Gold prices have by the price action of the last two weeks, formed a has formed a bearish flag pattern. Today's daily candle is challenging the lower border of this flag, which also sits on the 1869.39 support level.
The pole component of the flag is a long bearish candle which has a price range of $114. A breakdown of the flag could therefore spur a huge bearish measured move that could extend to the 1788.90 support (100% retracement from the 1 July high to the all-time high of 7 August). This move would need to take out the 1850.78, 1821.55 and 1800 psychological support levels along the way. This move may not be a straight nosedive but could endure several ebbs and flows on the way there.
On the other hand, a break above 1900 invalidates the flag and allows buyers to set their sights on 1918.68. Gold price levels at 1940.15 and 1954.77 are among the viable upside targets. This move would have to be supported by the fundamentals surrounding the coronavirus situation. A delay in the rollout of the vaccines, or denial of Pfizer/BioNTech's emergency use application by the FDA could be a potential catalyst for such a move.
[adrotate group="5″]
Don't miss a beat! Follow us on Telegram and Twitter.
Gold Price (XAUUSD) Daily Chart
More content
[adrotate banner="49″]