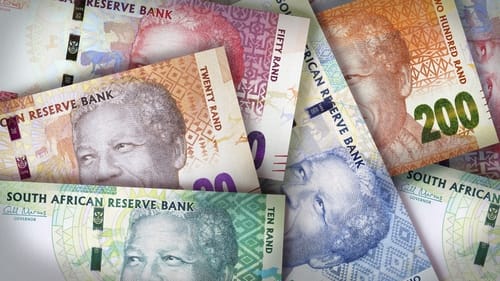 Forex
USDZAR: Rand Falls As US Mulls Coronavirus-Related Travel Ban from South Africa
The USDZAR is posting a 2nd day of gains, as bullish sentiment on the South African Rand disappears as a result of an impending US travel ban.
Reuters is quoting Dr. Anne Schuchat, a senior US Public Health official as saying that US President Joe Biden could announce a travel ban on non-US citizens coming from South Africa soon, in a response aimed at stopping a new coronavirus strain detected in South Africa from reaching the United States.
The USDZAR was seen rising 0.64% this Monday as of the time of writing.
Technical Levels to Watch
The USDZAR is attempting a break of the 15.21122 resistance, after posting an intraday violation of that price level. A successful break of this level, as well as 15.32751 and the descending resistance trendline that caps the tops from 9 October 2020 to date, is required for a bullish reversal to kick in. This reversal move would put 15.66255 at risk. Further upside then brings in 16.07092 and 16.18177 into the picture.
On the flip side, rejection at the resistance trendline, or at the 15.32751 resistance level, allows for a retest of 15.21122. A breakdown of this area allows bears to make a run for 14.89528, with 14.54458 and 14.28370 also lining up as potential downside targets.
Don't miss a beat! Follow us on Telegram and Twitter.
USDZAR Daily Chart
More content