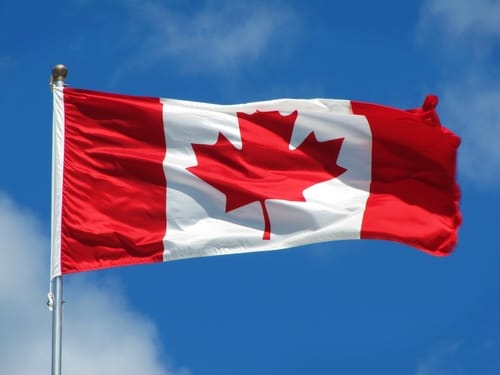 Forex
USD/CAD – Two Patterns Signal More Upside Potential
The USD/CAD pair is one of the hardest-hit pairs this 2021. The move higher in the crude oil price triggered a strong CAD reaction, and the USDCAD dropped several big figures. Now that the price of oil is consolidating and the USD shows some signs of strength, the USD/CAD struggles to reverse from the lows. In doing so, it has formed not one but two potentially bullish patterns – an inversed head and shoulders and a bullish flag.
USD/CAD Technical Analysis
The Canadian economy is strongly dependent on the price of oil. As such, the CAD moves in a direct correlation with oil, and this is the reason why it is also called a commodity currency.
The US oil inventories later in the trading day have the potential to move the oil market and, thus, the CAD pairs. When inventories decline, the move lower suggests a stronger economic activity in the United States, thus being bullish for the price of oil and the CAD. On the other hand, an increase in the crude oil inventories in the United States signals a slowdown in economic activity and thus, it triggers a bearish reaction on the Canadian dollar.
Don't miss a beat! Follow us on Telegram and Twitter.
USD/CAD Price Forecast
More content