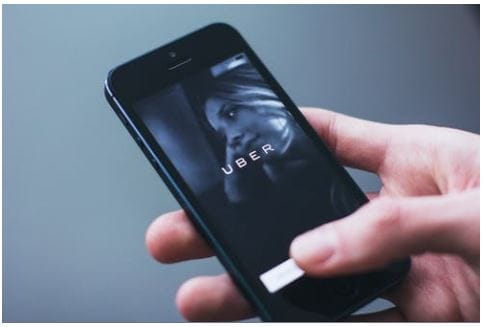 Shares
Uber Share Price Dips As Google Accuses Firm of False Claims
Uber share price is down as the "UberCheats" app scandal continues to gather momentum. Google is accusing Uber of filing a false trademark claim against the app, which allows drivers to view their tips to see if Uber was underpaying them. 
Uber had previously admitted to underpaying its drivers in the New York area, but had filed a trademark claim against the UberCheats app, which was designed by an Uber driver to counter previous underpayments. The claim by Uber led to the app being delisted by Google from its Chrome app store. Now Google says the claim against UberCheats was fraudulent, but did not say whether the app would be allowed back on the Chrome store.
Uber raked in a loss of $8.5 billion in 2019, and also saw its revenues dwindle in 2020 as coronavirus-induced lockdowns meant that drivers could not operate as before. There is also anger against the company in Melbourne Australia, where the company was accused of jacking up fares by as much as 100% as travelers tried to get to the airport to escape the 5-day lockdown imposed by authorities there. 
Technical Levels to Watch
Uber's 3.85% drop on Thursday takes it below the 60.05 resistance, with the required 3% penetration that is needed to confirm the breakdown of that price level. If the Uber share price closes at or below the current market price of 58.62, the breakdown is confirmed.
This opens the door for Uber share price to attempt a run towards 56.17 as the initial downside target. Below this level, 54.95 and 52.43 also form additional support levels.
On the other hand, Uber share price needs to close above 64.00 to restore the uptrend. Lending support to this outlook is the bullish pennant that has formed on the daily chart. Therefore price needs to break above the pennant and by extension, the 60.05 resistance to allow Uber share price a chance at fulfilling the measured move that could take Uber share price towards the 70.00 mark.
Don't miss a beat! Follow us on Telegram and Twitter.
Uber Share Price; Daily Chart
More content