Since early June, GameStop stock (NYSE: GME) jumped to its best day, gaining more than $45.00 and finishing the day...
GameStop stock price was rejected for the second time from the $350 area but kept a bullish tone while above...
GameStop stock price was the talk of Wall Street last week. The GME shares rose by more than 60% on...
The Gamestop stock price has halved since June. Furthermore, GME has nowhere near the short interest it previously had, which...
The GameStop stock price followed the WallStreetBets favourites lower yesterday. However, bulls were saved from slaughter when GME bounced from...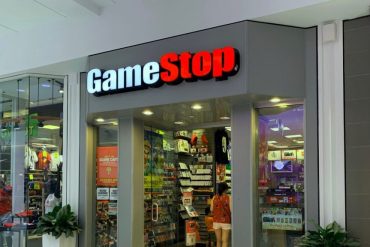 The GameStop stock has been under a lot of pressure following the latest financial report showing poor performance in the...
More than a quarter was wiped off the GameStop Stock price after a quarterly filing showed the company might sell...
GameStop's recent bounce from the $150 triggered yet another short squeeze that resulted in the price breaking above $250. GameStop...