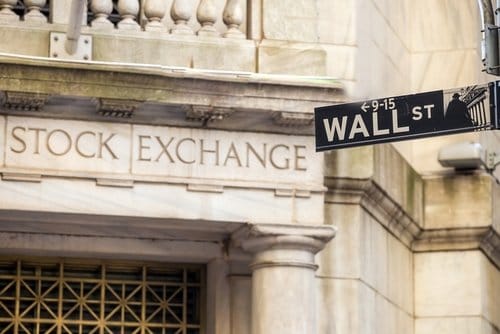 Forex
S&P 500 Index Hits New Record High As Bulls Target 4300
The S&P 500 index hit new record highs at 4271 this Thursday as the markets continue to bask in the Fed's walk-back from last week's FOMC hawkish statement. The risk-sensitive technology stocks and the financials were early gainers, as mixed macroeconomic data releases from the US did nothing to stop the bullish flow.
Earlier, the Final figure for the US Real Gross Domestic Product (GDP) came in, growing at 6.4% annually in Q1 2021 to meet market expectations. Durable Goods Orders climbed 2.3% in May, improving from April's -0.8% but still falling short of the 2.7% market expectation.
Initial jobless claims fell only marginally from 418K to 411K, which was higher than the 382K consensus. The real gains were seen in the continuing jobless claims number, which dropped to the levels just above the 21 March 2020 low of 3.09 million after shedding 144,000 from the previous week.
The risk-sensitive Technology subsector on the S&P 500 is up 0.85% as of writing, as is the Financials index (0.71% gain). The Energy Index opened the day lower but has clawed its way back into profit territory, gaining 0.41% as of writing.
Technical Outlook for S&P 500
The 0.59% gain in the S&P 500 index sends it to new highs, notched at 4271.20. If the price holds above the 4257.90 resistance, we could see a further push towards the 4275/4290 price mark (as per Credit Suisse), with 4300 serving as a psychological barrier up north.
On the other hand, a decline below 4257.90 sets up a correction that could target 4220.63 or even 4176.61. Below these levels, 4250.37 and 4120.48 are gradually fading support levels to the south.
Don't miss a beat! Follow us on Telegram and Twitter.
S&P 500 Index: Daily Chart